Beyond 50 Radio Show
Tune In Weekly
A Live & Online Broadcast
Beyond 50 is America's Variety Talk Radio Show.  Originally designed for those in midlife (or approaching midlife), we have found over the 10 years of broadcasting that this is truly a program for ALL ages. The online radio show offers compelling topics that are informative, educational, and fun.
Beyond 50 is holistic in it's approach to solution-oriented programming that is alternative-minded and eclectic.  We showcase celebrities, bestselling authors, experts, and visionary leaders  from around the world.  You can experience new insights and breakthroughs not usually found in mainstream resources.
Join Us in the Fun
---

Beyond 50's Upcoming Interviews of 2015             


| | |
| --- | --- |
| | |
| | |
| --- | --- |
| | |
| | |
| --- | --- |
| | |
| | |
| --- | --- |
| | |
---

                        Full Schedule of Talks: April 2015

Interviews Times:
Wednesday at 9 a.m. (PT)/12 p.m. (ET)
Thursday at 9 a.m. (PT)/12 p.m. (ET)


Fridays at 12 p.m. (PT)/3 p.m. (ET)

& 1:15 p.m. (PT)/4:15 p.m. (ET)



Wednesday, April 1 - 

TBA


Thursday, April 2 -

The Death of Buy & Hold**


Friday, April 3 - 

Dr. Lesya Lesota: Treating Mental & Emotional Imbalances with Homepathy*



Wednesday, April 8 -

The Eye Care Revolution*


Thursday, April 9 -

TBA


Friday, April 10 -

Five Minute Relationship Repair*



Wednesday, April 15 -

TBA 


Thursday, April 16 -

Codi Flint: Mindful Eating & Nutrition**


Friday, April 17 -

The Coming Redistribution of Your Investment Wealth*


Friday, April 18 -

Join the Free Energy Movement & AquaLumine Water**



Wednesday, April 22 -

Dr. Della Parker: The Natural Treatment of Thyroid & Adrenal Dysfunction*


Thursday, April 23 -

Access to Asia**


Friday, April 24 -

Switch On: Breakthrough Biodynamics*





Note: Subject to Change.  




*Episode Can Be Heard on

Archive 1




**Episode Can Be Heard on

Archive 2


---
---

Beyond 50 Radio: Top Video of the Week                           


     Join the Free Energy Movement & AquaLumine Water
For Beyond 50's  "Emerging Trends" talk, listen to an interview with Joel Garbon. He is back on the show to recognize Earth Day.  Find out about the reality of "Free Energy" (also called Zero Point Energy) inventions that are quantum leaps beyond renewable energy technology.  He'll talk about the Free Energy Movement and some of the most promising breakthrough energy technologies that have been kept out of the market and out of sight by the general public. Many traditional scientists hold the view that certain new energy systems would violate a principal law of physics if the inventions work as claimed, and therefore must not be real.  Garbon has investigated many of them and found that they do work in ways that can free us of our reliance on fossil fuels.  Afterwards, Garbon will talk about his discovery of a unique spring water he calls "AquaLumine" that has resulted in extraordinary healing and super-sensory experiences by many who drank it.  Tune in to Beyond 50: America's Variety Talk Radio Show on the natural, holistic, green and sustainable lifestyle.  Visit www.Beyond50Radio.com and sign up for our Exclusive Updates.  
---
---

Beyond 50 Radio: Article Of The Week                            


The Coming Redistribution of Your Investment Wealth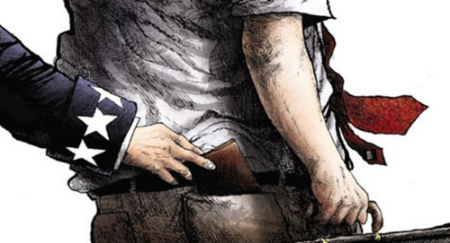 For Beyond 50's "Finance" talks, listen to an interview with Stanley Riggs.  He's back on the program to recommend that you should spend your hard-earned, investment wealth to enjoy your life before the money accumulated in your private retirement  program (401(s), IRAs, Roths) will eventually be taken away by the federal government to institute a "Fair Retirement For All Plan" that would fund the bailout of underwater union and municipal retirement plans that represent millions of votes. 

This is especially disconcerting for those who plan to retire with more than $300,000 in their retirement account.  Riggs calls it the "let's be fair and make everyone equally poor" philosophy by the government. 

"I believe the IRA/401(k) Roth plans were established mainly for the benefit of large corporations, Wall Street money managers and the U.S. government.   I also see the  benefit of the $11 trillion voluntarily saved, and - so far - untaxed," warned Riggs.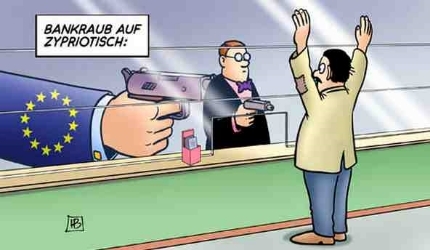 Government Confiscation of Bank
Accounts & Pension Funds


What has happened in other countries, can also happen in the U.S.  It is based on the idea that your private pension funds and private retirement savings accounts can be seized for the good of all concerned - the majority of voters because it's unfair to the poor nationwide. 

Here is a list of foreign governments in the last few years who have either raided public bank accounts and/or moved private pension monies to a nationalized government program: Cyprus in 2013, Iceland in 2011, Australia in 2012, Argentina in 2008, Portugal in 2010 and 2011, Hungary in 2010, Bolivia in 2010, and Poland in 2013.

Earlier Plans by the U.S. Government to Confiscate Your Bank & Retirement Accounts:
 - In 1933, privately owned gold (in the form of coins, bullion, and certificates) was taken through an Executive Order under the direction of President Franklin D. Roosevelt.  Failure to comply was punishable by a $10,000 fine or 10-year imprisonment or both.

 - In 2007, a plan was devised to nationalize private IRA, 401(k), and Roth IRA
retirement plans through a government administered one called the Guaranteed Retirement Account (GRA) program.  Since that time, the idea was adopted by different states and national, government departments.

Other versions of the GRA, such as the "myRA" were introduced in the last five years.   The idea is to take the retirement money of Americans and annuitive them to U.S. Treasuries to fund government by having citizens invest only in "safe" U.S. government bonds, protecting their money from economic cycle investment or  fluctuation of Wall Street investment.

Big Prediction

Riggs foresees the U.S. government "freezing" (confiscating) your retirement account and rolling it over into a national retirement account, anytime between the years 2018 - 2020 when the next cyclical economic downturn where everyone's 401(k) values drop by as much as 40% (like during the 2000 and 2008 stock market pullbacks).  Those who are in the top 15% of retirement savings in 201(k) and IRA accounts will take the greatest "financial hit."
To Hear the Interview, Click on This: Confiscating Your Wealth

---
---