Beyond 50 Radio Show
Tune In Weekly
A Live & Online Broadcast
Beyond 50 is America's Variety Talk Radio Show.  Originally designed for those in midlife (or approaching midlife), we have found over the 10 years of broadcasting that this is truly a program for ALL ages. The online radio show offers compelling topics that are informative, educational, and fun.
Beyond 50 is holistic in it's approach to solution-oriented programming that is eclectic.  We showcase celebrities, bestselling authors, experts, and visionary leaders  from around the world.  You can experience new insights and breakthroughs not usually found in mainstream resources.
Join Us in the Fun
---

Beyond 50 Radio: Upcoming Interviews                   


---
---
---

Beyond 50 Radio: Top Video of the Week                           



      "The Pollinator Queen" on Birds, Bees, Butterlies & Bats
For Beyond 50's "Green Living" talks, listen to an interview with Noelle M. Meade-Izzi.  She is known as "The Pollinator Queen." She'll share her utter delight and passion for bees, birds, butterflies and bats makes her their leading advocate at a time when mysterious declining hive census, diminishing habitat and various other threats loom large on the horizon.

You'll also learn about her touching story - a three-month sojourn with a
mother hummingbird, Artemis, and one tiny nestling--and how that encounter brought her back from the brink of despair after being caught in the financial downturn and market crash of 2008.  A single woman, just having purchased her own home, starting a boutique design and photography business, Noelle found herself awash in fear and anxiety, facing the option of taking recommended anti-anxiety drugs, and praying for another path. But it was little Artemis that answered her prayers for relief. Nesting on Noelle's balcony, preparing to give birth, Artemis provided the uplifting and inspiring encounter that began Noelle's journey of discovery and healing. Together they welcomed "Baby" into the world.  Tune in to Beyond 50: America's Variety Talk Radio Show on the natural, holistic, green and spiritual lifestyle. Visit www.Beyond50Radio.com and sign up for our Exclusive Updates.   

*Produced and syndicated by Joy and Daniel Davis of Beyond 50 Productions.




---
---




Beyond 50 Radio: Blog Post Of The Week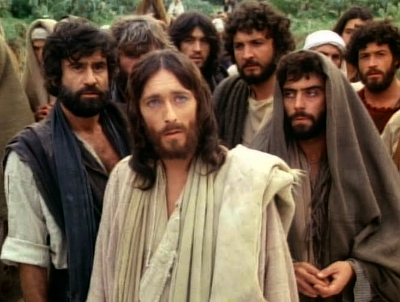 Judas of Nazareth:
How the Greatest Teacher of First-Century Israel Was Replaced by a Literary Creation

In celebration of Easter, listen to Beyond 50's "Religion & Spirituality" talks with Daniel T. Unterbrink.  He'll explain about the real, historical Jesus that was Judas the Galilean, a messianic and Torah-observant revolutionary bent on overthrowing the Roman government in 4 BC and was part of "The Zealot Movement."  The new Testament Gospels, therefore, are not transcripts of actual history, but creative works of historical fiction designed to promote Paul's Christianity and serve the interests of the fledgling Gentile Christian communities.  You'll also learn about the 42 similarities between Jesus of Nazareth and Jesus of Galilean and more, based on Unterbrink's extensive research as a forensics auditor.

"Who was the historical Jesus?,
Who was the historical Paul?,
And, who wrote the Gospel of Mark?"
Daniel Unterbrink's educational background and work experience in Medicare auditing gives him a unique advantage over most scholars.  He does not believe anything without solid proof: a good auditor does not make snap judgments but rather is guided by the data.  That is why he rejects the modern scholarship approach of interpreting history through secondary sources such as the Gospels and the Book of Acts. These secondary sources must be interpreted through the lens of primary sources, such as Josephus, Tacitus, Suetonius, Pliny and the authentic letters of Paul.  His method raises many questions that cannot be answered by the traditional interpretation championed by scholars.  As such, Unterbrink has attempted to steer clear from any one interpretation of Christian origins, and has followed the actual historical data in developing his own unique narrative.

           To Hear the Past Interview, Click on This: Judas of Nazareth