Beyond 50 Radio Show
Tune In Weekly
A Live & Online Broadcast
Beyond 50 is America's Variety Talk Radio Show.  Originally designed for those in midlife (or approaching midlife), we have found over the 10 years of broadcasting that this is truly a program for ALL ages. The online radio show offers compelling topics that are informative, educational, and fun.
Beyond 50 is holistic in it's approach to solution-oriented programming that is alternative-minded and eclectic.  We showcase celebrities, bestselling authors, top experts, and visionary leaders  from around the world.  You can experience new insights and breakthroughs not usually found in mainstream resources.
Visionary, Informative, Fun
---

 Beyond 50's Radio Interviews: February 2018  


---

Beyond 50 Radio: Top Video of the Week    


      Better Business Speech

For Beyond 50's "Business" talks, listen to an interview with Paul Geiger. He'll talk about the real currency in the business world. It's not time and money. The real currency is communicating clearly at a poised and measured pace. Geiger offers tricks, techniques, and shortcuts for public speaking at work that seem shockingly simple; but it is the retraining of the mind and body that is the hard part. You'll learn about daily exercises that can lead to better speech habits and addresses the causes of ineffective speech pattern in both personal and business settings. Tune in to Beyond 50: America's Variety Talk Radio Show on the natural, holistic, green and sustainable lifestyle. 
---


MULTIMEDIA GALLERY: RANDOM SELECTIONS
---

Beyond 50 Radio: Article of the Week


---


Grief Recovery for Pet Loss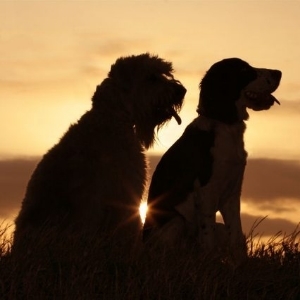 For Beyond 50's "Personal Growth" talks, listen to an interview with Cole James. He is a grief expert with over 35 years of experience through The Grief Recovery Institute in Los Angeles.  In America, about 43+ million people grieve over the loss of a cat or dog. When you add those grieving the death of exotic pets, it is safe to estimate there is a total of 63.5 million new pet loss grievers in this country every year.  James will talk about the major myths about grieving; what to say and not to say to a griever; the misused G-word - GUILT; the "stages" of grieving; and what to do with your pet's stuff after their death. 

Four Major Myths: Recognize & Discard Them
Myth #1: Don't Feel Bad - Feeling bad or sad is our natural and honest response when a loved one passes away.  Oftentimes we're told by others to be dishonest with our innate, emotional responses since childhood to keep our feeling inside.  Some common expressions told to the grieving are "Don't Feel Bad, he's in a better place" or "Don't Feel Bad, you can get another pet."
When caring for your other pets while grieving the loss of one, Cole suggests that you communicate to them your honest feelings through body language and tone of voice.  "Your emotional truth can't hurt them, but covering up your real feelings can be very confusing," he taught.

Myth #2: Replace the Loss - This is a generational myth that's often combined with Don't Feel Bad because both messages make very little sense. You are being casually counseled to not only suppress your feelings of grief, but to also replace the loss with a new pet.

Myth #3: Grieve Alone - People who isolate during their period of grieving is not natural, but more of a learned response.  It's part of the growing up indoctrination of when we feel bad, we should hide away and not tell others about it or else be judged by them.   This can become more problematic as we get older to become experts at not sharing our true feelings, long term.
Myth #4 Time Heals All Wounds -This is absolutely not true.  There is no set time when the grief will magically go away and we'll feel whole again. 

To Hear the Interview, Click on This Link: Grief Recovery


Related Articles & Interviews: