Beyond 50 Radio Show
Tune In Weekly
A Live & Online Broadcast
Beyond 50 is America's Variety Talk Radio Show.  Originally designed for those in midlife (or approaching midlife), we have found over the 10 years of broadcasting that this is truly a program for ALL ages. The online radio show offers compelling topics that are informative, educational, and fun.
Beyond 50 is holistic in it's approach to solution-oriented programming that is eclectic.  We showcase celebrities, bestselling authors, experts, and visionary leaders  from around the world.  You can experience new insights and breakthroughs not usually found in mainstream resources.
Join Us in the Fun
---

Beyond 50 Radio: Upcoming Interviews                   



Police State USA
Tuesday, July 1
9 a.m. (PT)/12 p.m. (ET)
---
                                      Full Schedule of Talks: June

July 1 - Mending the Net: Mending the Dysfunctional Family
July 2 - Police State USA
July 3 - The Gates of Power: Actualize Your True Self
July 4 - (No Interview Due to 4th of July Holiday)

July 9 - Holistic Psychotherapist, Zoey Presley
July 10 - The Late Starters Orchestra
July 10 - My Foreign Cities, A Memoir
July 11 - The Secret Teachings of Plants

July 16 - I'm Not Dead, I'm Different
July 17 - Michael Sheridan: Dream Analysis
July 18 - The Emissary
July 18 - Giving Hope Team

July 23 - Using Love's Compass to Navigate Life
July 24 - Filmmaker, Jim Abrahams
July 25 - Mystic Healer, Sonja Grace: Earth Angel
July 25 - Thriving with Pain
July 30 - The Nuclear Terrorist
July 31 - Inside Out: Breakthrough Strategies for Mastering Your Finances
 
*Subject to Change.

*If you happen to miss any of our past interviews, you can hear them from our listings: archive 1 and archive 2.
 

---
---

Beyond 50 Radio: Top Video of the Week                           





                    The  Late Starters Orchestra




For Beyond 50's "Personal Growth" talks, listen to an interview with

Ari Goldman

. He'll

share his humorous story of finding passion and purpose in life by taking up the cello 

(after 25 years) in preparation for his musical coming out party at his upcoming birthday. 

First he secures a seat in his 11-year old son's youth orchestra and sits in on his

private Suzuki lessons, and then he's ready for the big time: the Late Starters Orchestra

of New York City, whose motto is If you think you can play, you can. His story is about

rekindling your love for something - whether that's music or art or basketball - that's 

been pushed aside for meetings, grocery shopping, and To Do lists. Tune in to Beyond 50:

America's Variety Talk Radio Show on the natural, holistic, green and sustainable

lifestyle.


---
---




Beyond 50 Radio: Article Of The Week                            




Dental Herbalism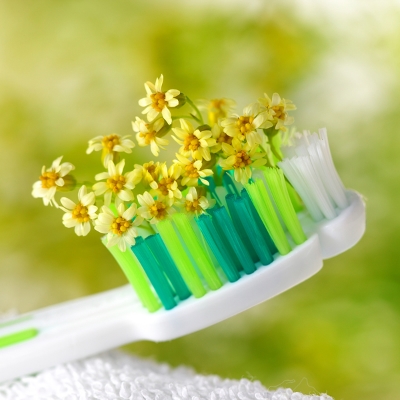 For Beyond 50's "Natural Healing" talks, listen to an interview with Leslie Alexander and Linda Straub-Bruce. They'll talk about their study of 41 safe and effective herbs for optimum oral health. There are natural ways to herbally treat dental conditions like gingivitis, periodontitis, bruxism, acid reflux/GERD, and tooth loss. They have also formulated recipes for herbal toothpastes, mouth rinses, pain-relieving poultices, and teas for prevention and daily care. 
Sustaining a Healthy Mouth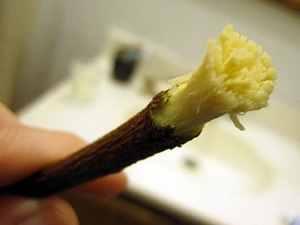 Chew Sticks - The fresh and dried variety have numerous, beneficial properties: antimicrobial, antiseptic, astringent, encourages healthy flora (for gum health) and helps to cut down on tooth decay (dental caries).  Commonly used chew sticks cut to 5" lengths are Neem (in photo above), Marshmallow, Licorice and other herbs.

Oil Pulling - An ancient, Ayurvedic practice for oral health and detoxification is currently being recognized by a mainstream audience.  Oil pulling involves the use of pure oil (commonly Sesame Oil, extra-virgin cold pressed Coconut Oil (in photo above), Olive Oil, or Hemp Seed Oil).  You hold the oil in your mouth, swish it around, then spit it out and gently massage the gums with a finger.  These natural agents have been proven to pull harmful bacteria, fungus, and other organisms out of the mouth, teeth, gums and event throat.  It also known to strengthen the teeth, gums and jaws from practicing oil pulling for 2 - 20 minutes daily.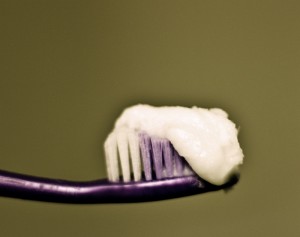 Tooth Powder - For brushing the teeth, a powder made from Baking Soda can be used alone.  Or it can be mixed with herbs (in the form of essential oils) such as Cinnamon, Clove, Peppermint, or Wintergreen.

Herbal Mouth Rinses - Square herbs are commonly used for mouthwash recipes.  They belong to the mint family and appear to have square stems.   Growing in abundance, they include Lavender, Catnip, Spearmint, Peppermint, Bergamot, Rosemary, Sage, Thyme, and Self-Heal.  Another commonly used herb for making a homemade mouthwash is using Stevia leaves (in photo above) that are fresh, dried or in a tincture form.  

Natural Sweetener - Stevia is a natural sugar substitute to sweeten foods.  Unlike store-bought sugar, it's nutritious, anti-plaque, antimicrobial, and anticariogenic.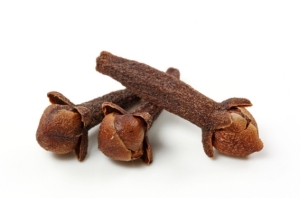 For Tooth Pain - Clove (in photo above) can be placed in the mouth at the site of discomfort.  The essential oil of Clove is effective too when 1 - 3 drops can be applied directly with a Q-tip or in a carrier oil such as Coconut or Olive, or in raw Honey.  Other herbal remedies that can be used for tooth pain can be a mix of Peppermint and Turmeric Powder or try powdered Willow Bark to make a paste or poultice.

Natural Tooth Whitener - Fresh Sage Leaf (in photo above) can be used to brighten the teeth by rubbing it on the enamel using modest pressure in a circular motion.  By repeatedly doing this over time, you'll notice a difference.  Baking Soda is another whitener.  And, you can use foods that have natural whitening agents like Strawberries and an Orange Peel's white side that can be rubbed against the teeth.
To Hear the Interview, Click on This: Dental Herbalism
---
---