Beyond 50 Radio Show
Tune In Weekly
A Live & Online Broadcast
Beyond 50 is America's Variety Talk Radio Show.  Originally designed for those in midlife (or approaching midlife), we have found over the 10 years of broadcasting that this is truly a program for ALL ages. The online radio show offers compelling topics that are informative, educational, and fun.
Beyond 50 is holistic in it's approach to solution-oriented programming that is eclectic.  We showcase celebrities, bestselling authors, experts, and visionary leaders  from around the world.  You can experience new insights and breakthroughs not usually found in mainstream resources.
Join Us in the Fun
---

Beyond 50 Radio: Upcoming Interviews                   


---
---
---

Beyond 50 Radio: Top Video of the Week                           



                                         The Genie in Your Genes:
                             Epigenetics and Biology of Intention

A brand new branch of science promises a revolution in health and happiness. It is called Epigenetics - control of genes from outside the cell. We used to think that our DNA determined much of our behavior, as well as our physical characteristics. No more. For Beyond 50's "Natural Healing" talks, listen to an interview with Dawsen Church. He offers exciting, scientific research to show that many genes are being turned on and off - every day - by your beliefs, feelings, and attitudes.Tune in to Beyond 50: America's Variety Talk Radio Show on the natural, holistic, green and spiritual lifestyle. Visit www.Beyond50Radio.com and sign up for our Exclusive Updates.   

*Produced and syndicated by Joy and Daniel Davis of Beyond 50 Productions.




---
---




Beyond 50 Radio: Blog Post Of The Week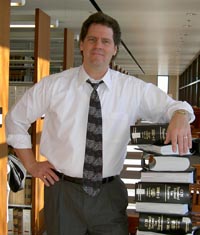 Trouble with the IRS?
How to Eliminate Taxes on Debt Forgiveness

                                 "There is no such thing as a hopeless tax problem"
                                                                         - Dan Pilla

For Beyond 50's "Finance" talks, listen to an interview with Dan Pilla.  For over three decades, he has been the nation's leader in taxpayers' rights defense and IRS abuse prevention and cure.  Pilla is back on the show to let you know that you don't have to pay taxes on canceled debt. Home foreclosures, credit card debt forgiveness, short sales, canceled student loans, even negotiated settlements with creditors can lead to debt forgiveness income.  That's when you get IRS Form 1099-C saying that you actually received "income" when your debt was forgiven.  So on top of all the bad news, the IRS expects you to pay taxes on phantom income!  This adds insult to your already painful financial injury and can lead to
enormous tax debts, including penalties and interest.

Also, you'll learn about 7 different procedures to keep the IRS from taking money you don't owe; how to handle canceled student loans; and Pilla's analysis of new tax laws that help in case of a home foreclosure or short sale.

                        To Hear the Past Interview, Click on This: Dan Pilla