Cairo Unzipped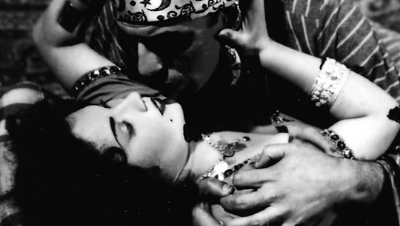 For Beyond 50's "Celebrity" talks, listen to an interview with Mona Fuad.  She'll talk about life in Cairo during the 1940s - a revolutionary period in Egyptian history.  Her story coincides with that of longtime friend: a famous prostitute named Layla (last name withheld) who rose to fame as the mistress of the most powerful man in Egypt, King Farouk.
  
Fuad will also share about her life that is very much the opposite of Layla's troubled youth.  She was born in Alexandria - once crowned Miss Egypt and could be found in many Egyptian and American films, including "The Ten Commandments" - acting with Charlton Heston.  She also gave the first on-screen, romantic kiss in a film that was scandalous for the times in Egypt.

You'll learn about life during the Arabic Revolution and get a revealing look behind the royal curtain of King Farouk and his untimely death. 
 
Upon leaving show business, Fuad emigrated to America with her husband. She began life anew in Dallas, Texas, launching her own business called Mona Nails in the 1970's.  Capitalizing on the beauty tricks learned from the glamorous Hollywood movie stars she worked with in Cairo, Fuad introduced fake, beautiful nails that can be painted.  The average American woman at the time didn't know how to make her nails dramatically long, and if she could do it once, Mona said, she didn't know the trick to keeping all 10 nails consistently pointy. Her empire grew into a nationwide franchise operation that is currently part of a billion dollar nail industry.