Beyond 50 Radio Show
Tune In Weekly
A Live & Online Broadcast
Beyond 50 is America's Variety Talk Radio Show.  Originally designed for those in midlife (or approaching midlife), we have found over the 10 years of broadcasting that this is truly a program for ALL ages. The online radio show offers compelling topics that are informative, educational, and fun.
Beyond 50 is holistic in it's approach to solution-oriented programming that is alternative-minded and eclectic.  We showcase celebrities, bestselling authors, top experts, and visionary leaders  from around the world.  You can experience new insights and breakthroughs not usually found in mainstream resources.
Visionary, Informative, Fun
---

    RADIO INTERVIEWS: JANUARY 2020    


---



       TOP VIDEO OF THE WEEK       

   


Oxygen, Exercise and the Art of Breathing
For Beyond 50's "Natural Healing" talks, listen to an interview with Michael Grant White of www.Breathing.com. He is a Optimal Breathing Coach, founder of My Oxygen Machine and Breathing.com. He teaches that during exercise, your muscles have to contract and work harder, which increases their demand for oxygen.  The amount needed is much more than you are taking in. Your body first burns the existing oxygen in the red blood cells and when this runs out, the body turns to fermentation for its energy needs.  Instead of using oxygen, the muscles convert glucose into lactic acid and this is when fatigue sets in.  Learn from White about how to do oxygen-enhanced exercise that can leverage the body's already-existing system for oxygenating the blood before this happens.  It is a scientifically proven phenomenon that's said to benefit the body by reducing the physical stress of exercise, accelerating recovery, helping you sleep, giving you more energy, and improving your metabolism.  Tune in to Beyond 50: America's Variety Talk Radio Show on the natural, holistic, green and sustainable lifestyle.

      RELATED VIDEOS      
---



     BEST RESOURCES     




| | |
| --- | --- |
| Why We Recommend: George Altgelt, the founder of Geo Growers in Texas, is the go-to expert if you want the highest quality soil that can produce nutrient-dense foods for the local gardener and commercial grower.  He is renown for his soil products and expertise that's specific to your growing needs | |
| | |
| --- | --- |
| | Why We Recommend:  Get M. Nahum Daniels' book on why he recommends a "stable core" portfolio (that's tied to investment-orient insurance contracts) that can be much better for investors than the "balanced" portfolios recommended by many financial advisors.    |
| | |
| --- | --- |
| Why We Recommend: If you've ever wanted to understand how DNA home tests work, Richard Hill is a reliable expert on how they can be used to discover your biological and ethnic roots. Get his book, "Finding Family" for a compelling read about tracing his family of origin as an adoptee.   | |
---



      MULTIMEDIA GALLERY: RANDOM SELECTIONS      




---



      ARTICLE OF THE WEEK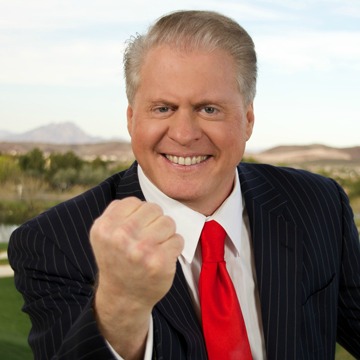 The Capitalist Evangelist, Wayne Allyn Root:
The Power of Relentless
For Beyond 50's "Personal Growth" talks, listen to an interview with Wayne Allyn Root.  He's considered one of great Conservative thinkers in America and called "The Capitalist Evangelist."  A former Libertarian Vice Presidential Nominee in 2008, Root is a relentless defender of Reagan conservative, Libertarianism, economic freedom and Capitalism.  He'll talk about the seven secrets to achieving mega-success, financial  freedom and the life of your dreams.  His principles will take you to a level you never imagined.

Become Like a Relentless Jew

According to Root, the one quality he has observed among the highly successful and most wealthy is that they are relentless - they never take "no" for an answer.
It was his mother who taught him the power of relentless on her deathbed - to never quit till you get what you want.  And, if your heart is big enough, you can accomplish anything in life.   

As a personal study of his own religious culture, he has found that the most relentless tribe in the world are Jews, calling them "Hammers." 
"They like to hammer down the door till they get what they want," Root explained.
The current bestselling books in China are on how to think like a Jew.  Many Chinese people recognize that the Jewish people have collectively achieved great success worldwide by following some beliefs and practices.  Jews are well-renowned for being highly intelligent, savvy at business, and great promoters.
Root attributes the success of Jews for their risk-taking tendencies.  Due to widespread anti-semitism from being persecuted, hunted and systematically wiped out in the Holocaust of World War II, taking a risk for personal gain, like starting a business, is no big deal.
The 7 Principles of Relentless Living


1. Relentless Heart - The heart turns impossible dreams into reality and willpower triumphs over everything.

2. Relentless Chutzpah - Chutzpah in Yiddish means audacity.  Anyone can learn to be audacious (tenacious).  Don't ever stop moving; keep taking action despite any rejections because every "no" received moves you closer to victory.
 
3. Relentless Ambition and Goal Setting - Envision for yourself a life of passion and purpose.  It's a waste of time going for something normal or average.  Goals are the steps you've mapped out that can move you toward your dreams.  "Why not aim for something insanely high?  You might miss and end up in Beverly Hills," suggests Root.

4. Relentless Preparation - Dedicate some time regularly to make improvements needed for your life, like personal growth and financial abundance.  Taking daily action on them can compound to create an extraordinary life. 

5. Relentless Branding - Good branding is a way to stand out among the crowd in a memorable way.

6. Storytelling - People relate to stories, especially through video, as part of your branding.

7. Aggressive Action - This doesn't mean taking violent action. "Opportunity doesn't knock once, you have to look for it and you have to create it," explained Root.

Wayne's Positive Addictions


1. Relentless early mornings
   
2. Relentless home and family
   
3. Relentless mindfulness
   
4. Relentless prayer, gratitude and forgiveness
   
5. Relentless affirmation and visualization
   
6. Relentless physical fitness
   
7. Relentless healthy diet
   
8. Relentless vitamins and nutrition
   
9. Relentless charity
   
10. Relentless inspiration and empowerment
   
11. Relentless smiling and saying yes
*To Hear the Interview, Click on This: The Power of Relentless
      RELATED INTERVIEW