Beyond 50 Radio Show
Tune In Weekly
A Live & Online Broadcast
Beyond 50 is America's Variety Talk Radio Show.  Originally designed for those in midlife (or approaching midlife), we have found over the 10 years of broadcasting that this is truly a program for ALL ages. The online radio show offers compelling topics that are informative, educational, and fun.
Beyond 50 is holistic in it's approach to solution-oriented programming that is alternative-minded and eclectic.  We showcase celebrities, bestselling authors, top experts, and visionary leaders  from around the world.  You can experience new insights and breakthroughs not usually found in mainstream resources.
Visionary, Informative, Fun
---


     RADIO INTERVIEWS: OCTOBER 2021     


---



          TOP VIDEO OF THE WEEK:          

   


The Iron Butterfly:
Master of Korean Martial Arts
For Beyond 50's "Personal Growth" talks, listen to an interview with
Choon-Ok Jade Harmon and Ana Maria Rodriguez. Choon-Ok is the highest ranking woman in Kuk Sool Won with a ninth-degree black belt, the first woman to reach that level.  Harmon was born into a poverty-stricken South Korean family.  Struggling to survive after the Korean War, she pursued her goals of becoming a martial artist, obtaining an education and coming to the United States where her visions of success and economic independence became a reality.  Tune in to Beyond 50: America's Variety Talk Radio Show on the natural, holistic, green and spiritual lifestyle.

      RELATED VIDEO:     


Heroes of the Night:
Inside the Real Life
Superhero Movement

---


       SPECIAL OFFERS & EVENTS: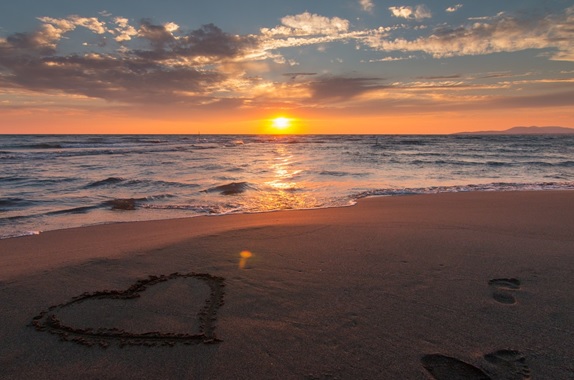 Art of Ascension as Taught by the Ishayas
November 5 - 7
Portland, Oregon

Learn an ancient simple yet highly effective meditative/prayer to use with eyes open throughout the day, and with eyes closed.  The meditation is simple and charming to the mind, so anyone can do it – even those with a busy mind!  Transform your life with more Peace and Joy and Love, while stress naturally dissolves.

                             Learn to Ascend Weekend Workshop
                              November 5 - 7 in Portland, Oregon
                                               Friday, 7 - 10 p.m.
                                Saturday & Sunday: 10 a.m. – 5 p.m.

Contact Surya: 515-735-6987 / surya.ishaya@gmail.com
to register or for any questions.  To learn about the Art of Ascension & Free Online Introductions: artofascension.com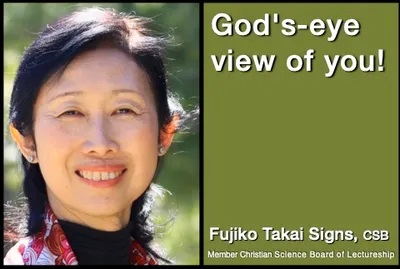 God's-Eye View of You!
Portland Christian Science Lecture Series
Thursday, November 4  (Online Event)
Hosted by the Portland Christian Science Lecture Series, guest speaker Fujiko Takai Signs' topic is on "God's-Eye View of You" to focus on universal healing precepts found in the Holy Bible, especially in Christ Jesus' life and teachings, showing how they are available for anyone to understand and experience through the lens of Christian Science.  The online lecture will be held on Thursday, Nov. 4 at 7:15 p.m. (PDT).  To learn more, visit pdxcslectureseries.com.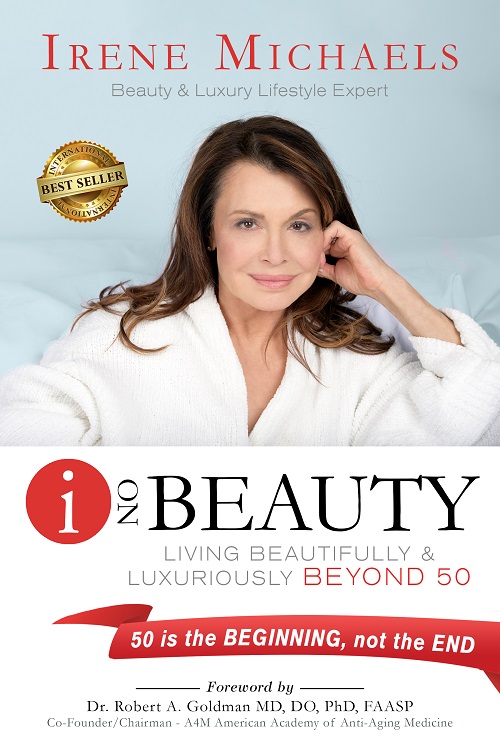 Dancer, model, actress, beauty and anti-aging entrepreneur Irene Michaels has learned hundreds of beauty and skincare secrets and solutions, gleaned from her days as a working actress in Hollywood to the development of her own anti-aging skincare product line.  She shares it all in her new book, I On Beauty: Living Beautifully & Luxuriously Beyond 50, a number one international bestseller in seven countries.  According to Irene, 50 is the beginning, not the end!
    Available in digital, paperback and hardcover.  Visit www.ionthescene.com.


Celltrient ™ Cellular Energy
Celltrient™ Cellular Nutrition from Néstle Health Science is a new portfolio of nutritional beverages and supplements designed with cellular nutrients to help renew and restore cells' natural processes, to reignite the inner you.  Celltrient™ Cellular Energy contains Nicotinamide Riboside (NR) to boost NAD+ levels to help renew your cell's natural ability to transform food into energy. Available in Orange and Summer Cherry drink mix-ins, it also is an excellent source of Vitamin C and B vitamins to support energy metabolism and provides caffeine free energy support.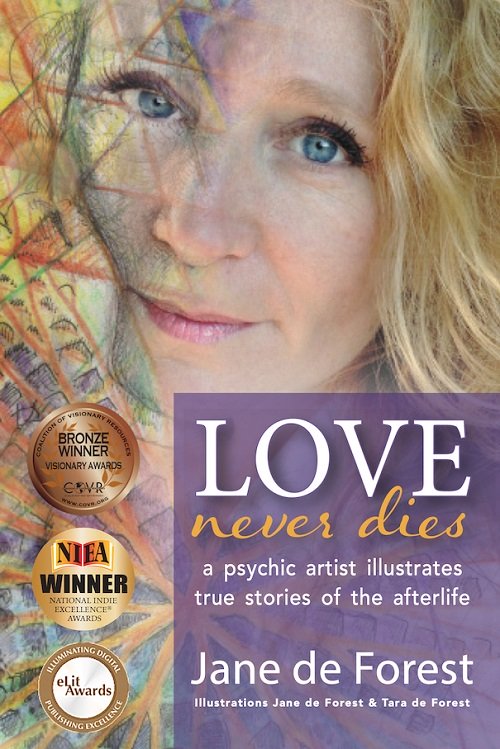 Psychic Artist, Medium & Shamanic Healer Jane de Forest draws on the invisible world behind our five senses in this entertaining first-hand account of people reunited with loved ones and animals in the afterlife. She investigates how the connections and bonds shared in earthly relationships are unbroken by death in this richly illustrated book filled with beautiful art and gentle insights. Based on true stories, "Love Never Dies" is a humbling and magical journey through the struggles, mishaps and heartfelt rewards of translating messages between different realities.


---
---


     PREPPING WITH BEYOND 50:     


Potential Threat:  Another pandemic that's man-made.  China plans to have a new bioterrorism lab that is like the one in Wuhan, but in Pakistan.

- Store your drinking water in stackable, water bricks.

- This lightweight, mini-solar device can cook food and boil water within 20 - 40 minutes anywhere there is sunlight. Can hold up to 17 ounces of solids or liquid.

- A woman can carry pepper spray for self-defense in what looks like a lipstick tube.

- If you can't take a shower because your water and electrical use has been disrupted, make your own shower with a pump spray container and some extra parts you can add that's inexpensive. Spray yourself clean with 1 - 2 gallons of warm water.  (See Video Above)


---
---


      ARTICLE OF THE WEEK:     

What Your Doctor May Not
Tell You About Heart Disease
For Beyond 50's "Medical Care" talks, listen to an interview with Dr. Mark Houston.  He is the nation's leading expert on hypertension and the director of the Hypertension Institute at Saint Thomas Hospital in Nashville.  He'll talk about how most doctors are only concentrating on the top few risk factors for heart disease when he recognizes about 395 other coronary risk factors contributing to it. 

What's obsolete is the idea that "hardening of the arteries (atherosclerosis) comes from excess cholesterol and fat in the bloodstream that somehow attaches to the inner lining of an artery like a barnacle on the ship.
Dr. Houston warns of various pathways that are a fast track to getting heart disease.  They include the following seven of greatest concern for all: Inflammation Pathway, Oxidative Stress Pathway, Vascular Autoimmune Pathway, Dyslipidemia Pathway, Blood Pressure Pathway, Obesity and Increased Body Fat Pathway.

Starts with a Damaged Endothelium

Within the blood vessel, the endothelium is "the tissue in which coronary heart disease originates," he explained.  It is only one cell thin.  Once injured, it loses its ability to form an intelligent barrier between the blood and the arteries, allowing for blood to become thick, sluggish and clot.  This is called Endothelial Dysfunction, which can cascade to other problems like triggering the inflammation process and other damaging effects.
To detect Endothelial Dysfunction, Dr. Houston recommends the following tests:
Computerized Arterial Pulse Waveform Analysis (CAPWA)
EndoPAT
Digital Thermal Monitoring (DTM)
Carotid Artery Duplex Scan
Ankle-Brachial Index (ABI)
Carotid Intimal Medial Thickness (IMT)
Chronic Inflammation

You'll learn about the core issue, which is inflammation, as the underlying cause of arterial disease that can be from small particle LDL cholesterol, homocysteine, C-reactive protein, Lp(a), fibrinogen, heavy metals and environmental toxins, abdominal fat, and excess blood viscosity, just to name a few.
"The key point to remember is that inflammation is present at the beginning, middle, and end of the coronary heart disease process...Chronic inflammation within the cardiovascular system is hidden inside the body; you can't see any overt signs of it." stressed Dr. Houston.

He suggests taking a blood exam for HS-CRP (high-sensitivity C-Reactive Protein) - the most predictive of all inflammation indicators, and of all the inflammatory risk factors and mediators.  HS-CRP by itself promotes inflammation, oxidative stress and autoimmune dysfunction to harm the lining of the blood vessel.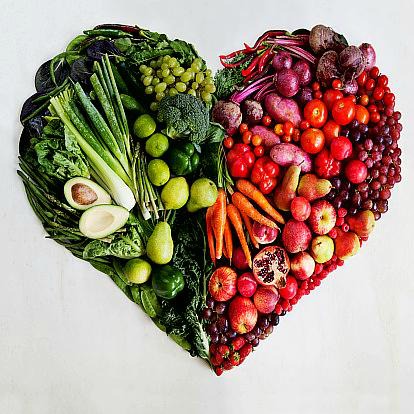 Taking Preventative Measures

Find out about proper integrative prevention, from a healthy diet to taking scientifically-proven nutraceuticals and anti-immunologic approaches for addressing the underlying inflammation.
To Hear the Interview, Click on This: Heart Disease

       RELATED INTERVIEW: