Beyond 50 Radio Show
Tune In Weekly
A Live & Online Broadcast
Beyond 50 is America's Variety Talk Radio Show.  Originally designed for those in midlife (or approaching midlife), we have found over the 10 years of broadcasting that this is truly a program for ALL ages. The online radio show offers compelling topics that are informative, educational, and fun.
Beyond 50 is holistic in it's approach to solution-oriented programming that is alternative-minded and eclectic.  We showcase celebrities, bestselling authors, top experts, and visionary leaders  from around the world.  You can experience new insights and breakthroughs not usually found in mainstream resources.
Visionary, Informative, Fun
---


     PODCAST INTERVIEWS: JUNE 2023    


---



          TOP VIDEO OF THE WEEK:          

   


The Promise of a Pencil
For Beyond 50's "Personal Growth" talks, listen to an interview with Adam Braun. He'll talk about how an ordinary person can create extraordinary change. In high school, he was working summers at hedge funds, graduated with a triple major from Brown, and landed post-college at Bain & Company, sprinting down the path to a successful Wall Street career. But on a trip to India, he encountered a boy begging on the street who would change his life. When Braun asked the boy what he wanted most in the world, he simply answered, "a pencil." This small request became the inspiration for Braun's award-winning organization, Pencils of Promise, which he started with $25, proving that you're never too small to accomplish something big. Since then, the organization has broken ground on nearly 200 schools across Africa, Asia and Latin America. Tune in to Beyond 50: America's Variety Talk Radio Show on the natural, holistic, green and alternative lifestyle.
---


       SPECIAL OFFERS & EVENTS: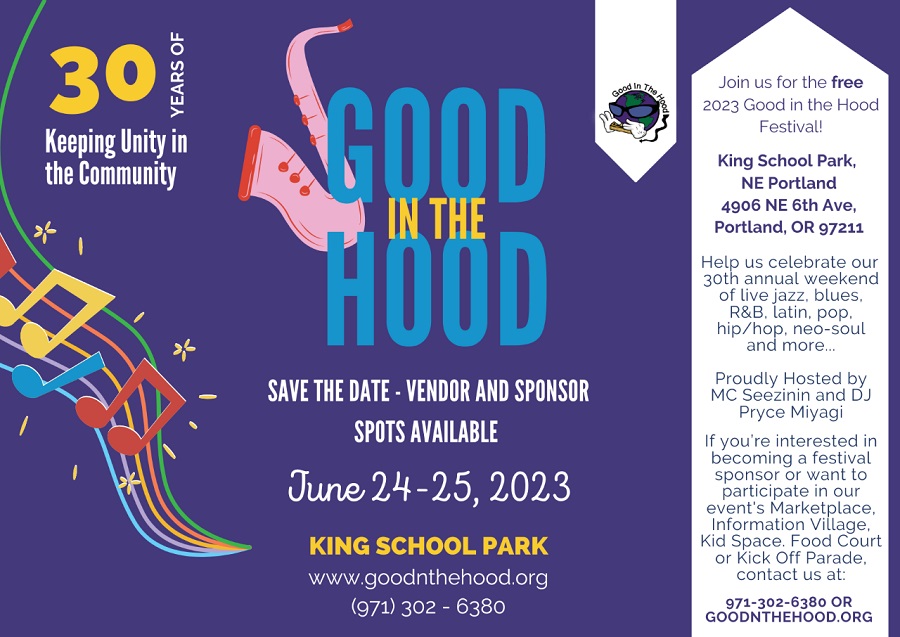 Good in the Hood:
30 Years of Keeping Unity in the Community
June 24 - 25
Join us for the FREE 2023 Good in the Hood Festival!  Help us celebrate our 30th annual weekend of live jazz, blues, R&B, latin, pop, hip/hop, neo-soul and more...Proudly Hosted by MC Seezinin and DJ Pryce Miyagi.  If you are interested in becoming a festival sponsor or want to participate in our event's Marketplace, Information Village, Kid Space, Food Court or Kick Off Parade, contact us at (971) 302-6380 or visit www.goodnthehood.org.  It will be held from June 24 - 25 at King School Park: 4906 NE. 6th Ave. in Portland, OR. 97211.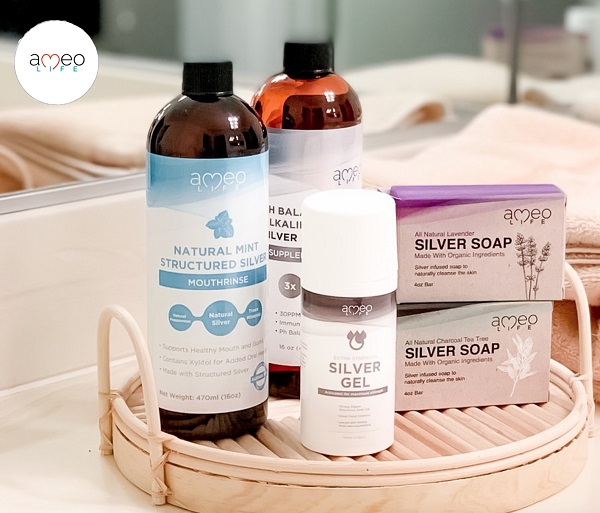 Beyond 50 believes and frequently recommends that silver should be a primary staple in everyone's natural wellness routine.
     Silver has a rich history of naturally cleansing yeast, bad bacteria, fungus and mold from the body.
     Ameo Life has the most advanced silver available today that is alkaline, not acidic, based on structured water for better bioavailability, and a specific energetic frequency that works like a blue light in the body.
      You simply will not find a more effective form of Silver.
      Our friends at Ameo Life are dedicated about making the most positive impact on your health, and are offering our listeners a special promotion to experience their products for themselves. Save 20% on your first order!  Using promo code: Beyond50

Give them a call today at 1.800.422.8148 or visit their website at www.ameolife.com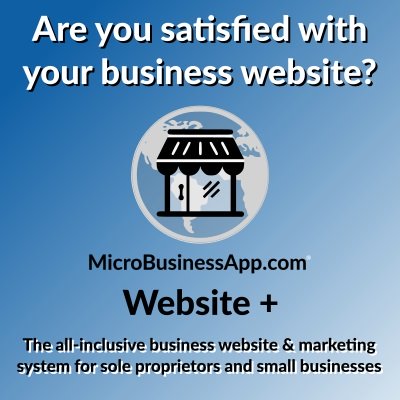 Giving your customers a better experience is the number one way to improve sales and increase retention.  And a professional customer-focused web presence powered by MicroBusinessApp.com is the easiest and most affordable way to do that.

The best part is, they will do everything for you.  From layout, design, and personalizing your content, to hosting, updating, and search engine optimization (SEO).  All you have to do is review and approve, so having a quality web presence won't take up all of your time or eat away at your budget.

                                              +1 (800) 252-2595
                                           MicroBusinessApp.com
          Website + More for Sole Proprietors and Small Businesses
---


       MULTIMEDIA GALLERY: RANDOM SELECTIONS       


---


     PREPPING WITH BEYOND 50:     


Potential Threats: Defunding of police and closing of prisons across America.

- Grow your foods in a vertical garden with a built-in composter where you can throw your food scraps in the middle of the planter for worms to break them down into organic fertilizer for adding nutrients to the soil.  It can grow 50 plants: vegetables, herbs and flowers.

- You can download Wikipedia's entire site to your device for offline use all 6 million articles.  Thousands of life-saving tips would be available to you, even if the internet was down for the rest of the world. 

- Find out the time from nature by using a sundial.

- Learn to build a small pontoon boat out of a plastic barrel and other low-cost parts like PVC pipes and poles, some wood, plus 4-inch tubes for $51.  (Video Shown Above)


---


      ARTICLE OF THE WEEK: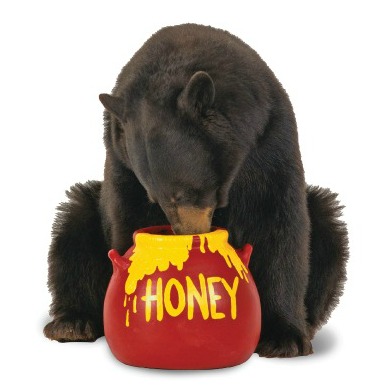 Addictions & Recovery: It's a Selfish Program

For Beyond 50's "Personal Growth" talks, listen to an interview with Steven Crozier.  He'll talk about selfishness getting a bad name in addiction.  But until we can truly understand what this "self" is and how to prioritize it, recovery from addiction can be a very rough road.  You'll learn about Crozier's Selfish Program that introduces the issues of "self," "selfishness" and "self-care" in healing from addictions.  He offers a three-stage view of how our "self" can evolve from a mortal enemy to a beloved friend.  

Selfishness is a Good Thing

A common saying among participants of a 12-Step program is that "it's a selfish program."  Not entirely a bad thing, according to Crozier, but actually essential for your well-being on the road to recovery.
The root (or foundation) of all addiction is co-dependency, where your self-worth is defined and dependent on what others believe about you.  It is being other-oriented and a guarantee that you would not get well.  You're left feeling emotionally pained. 
To break the unhealthy cycle of co-dependency, you've got to be selfish - making you a priority to fulfill your sense of worthiness and feeling lovable.  It's an inside job and doesn't come from the outside world to provide it for you.

Evolving the Self in Three Stages

Step 1: Selfishness as a Recovery Tool - It's making yourself a priority on the path to recovery above all else.  You take on the loving viewpoint of someone who has self-worth and is worthy of the time and effort it takes to be healthy within.

Step 2: In Search of the True "Self" - As you disconnect your sense of self from others, you can more easily and willingly surrender to a Higher Power that can restore your sense of sanity because you can rely on it for love, support and affirmation.  Through this newfound Source, your life can be filled with an abundance of blessings like sobriety, serenity and stability.

Step 3: The True "Self" Revealed - As you invest in your well-being as an act of selfishness, the abundant flow of inner strength, self-love and serenity will need an outlet.  Through acts of selflessness, you can outflow the abundance of goodness to others. 
It's by being selfish in our devotion to our recovery that we can be selfless with others as a healthy exchange.  And, our recognition of who others are can change because of seeing through the diversity that we're really not dissimilar.  This is when the illusion of separateness from others drops away that the True "Self" can be revealed.   
"We are all the same; each and every one of us a child of God, worthy of the same unconditional love and the non-judgmental acceptance that we've received," explained Crozier.
To Hear the Interview, Click on This Link: Selfish Program