Beyond 50 Radio Show
Tune In Weekly
A Live & Online Broadcast
Beyond 50 is America's Variety Talk Radio Show.  Originally designed for those in midlife (or approaching midlife), we have found over the 10 years of broadcasting that this is truly a program for ALL ages. The online radio show offers compelling topics that are informative, educational, and fun.
Beyond 50 is holistic in it's approach to solution-oriented programming that is alternative-minded and eclectic.  We showcase celebrities, bestselling authors, top experts, and visionary leaders  from around the world.  You can experience new insights and breakthroughs not usually found in mainstream resources.
Visionary, Informative, Fun
---


     RADIO INTERVIEWS: JULY 2022    


---



          TOP VIDEO OF THE WEEK:          

   


 AlgaeGrow:
The Science of Soil Regeneration

 For Beyond 50's "Green Living" talks, listen to an interview with Jeffrey Scott. He is the founder of Green Village Biofertilizers of Colorado.  He talk about his product, called AlgaeGrow (https://www.algaegrow.com/), that is made from live fresh-water algae, selected fungi, soil bacteria and humates.  It restores and balances soil biology which supports soil structure.  AlgaeGrow increases yields, water holding capacity and leads to nutrient rich, flavorful fruits and vegetables.  You'll also learn from Scott why it is an alternative to making compost tea. Tune in to Beyond 50: America's Variety Talk Radio Show on the natural, holistic, green and sustainable lifestyle.

---


       SPECIAL OFFERS & EVENTS: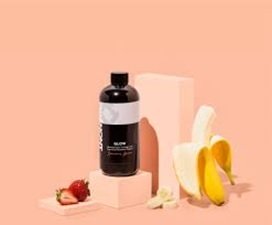 GLOW COLLAGEN – Real Beauty Starts Within
     Glow Advanced Collagen provides a natural way to take control of your beauty, keeping both the inside and the outside of the body healthy and renewed.
     Glow rejuvenates skin, hair and nails, to renew your natural and beautiful glow.
     Benefits for all ages:
     •    Composed of Type 1 liquid collagen
     •    Contains essential amino acids like glycine, glutamine and arginine which are necessary for replenishing the body's collagen supply
     •    Used in over 7900 hospitals and burn centers in the U.S.
     •    Raw sourced from grass-fed cattle
     •    Blended with fruit enzymes and antioxidants
     •    Two delicious flavors – Orange Cream and Strawberry Banana

     **Limited-Time only flavor of Pina Colada while supplies last**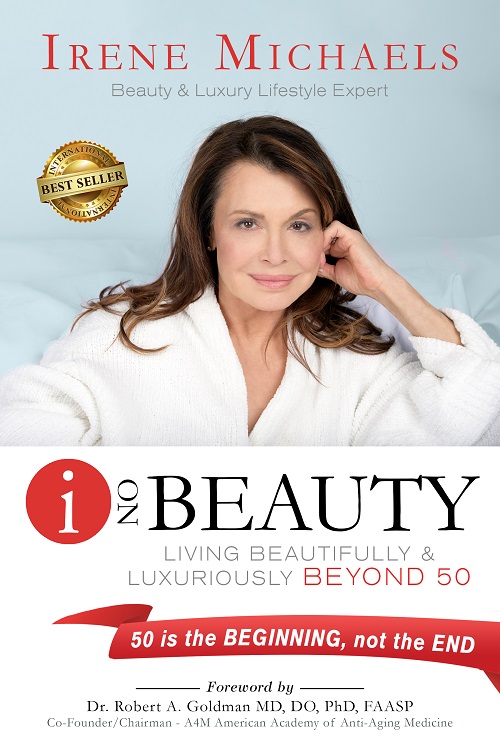 Irene Michaels:
Beauty & Luxury Lifestyle Expert and Best-Selling Author
    Dancer, model, actress, beauty and anti-aging entrepreneur Irene Michaels has learned hundreds of beauty and skincare secrets and solutions, gleaned from her days as a working actress in Hollywood to the development of her own anti-aging skincare product line.  She shares it all in her new book, I On Beauty: Living Beautifully & Luxuriously Beyond 50, a number one international bestseller in seven countries.  According to Irene, 50 is the beginning, not the end!
    Amazon bestseller in seven countries!  Available in digital, paperback and hardcover.
    Visit www.ionthescene.com.


---
---


     PREPPING WITH BEYOND 50:     


Potential Threat: Buy land with its own water supply as a valuable asset before the dollar collapse and Great Reset.  As large companies and the wealthy buy them up, these properties will be in short supply.

- You can melt snow for water in an emergency. To produce 5 gallons of water, you'll need to fill 10, 5-gallon buckets of snow.

- The Katana Boy is reputedly the best folding handsaw in the market for construction and yard work.  It's extremely sharp to make smooth cuts and is lightweight.

- If you don't have any toothpaste, a good alternative is to brush with baking soda.

 - Prepare for water prices to jump.  Water begins trading on Wall Street in the Futures Market for fear of shortages.  (See Video Above)


---


      ARTICLE OF THE WEEK:     

---
The Final Day: An EMP Attack on America

For Beyond 50's "Emerging Trends" talks, listen to an interview with William Forstchen.  He is the author of the groundbreaking novel "One Second After" that became a national bestseller in 2009 and started the "prepper movement" for those who are into survivalist practices.  His latest fictional novel, "The Final Day," raises public awareness about an EMP (electro-magnetic pulse) strike that can place the U.S. into an instant Dark Ages with no electricity.  It's an apocalyptic reality many would be unprepared for. 
An EMP attack would reduce the American population by 90% from   widespread disease, anarchy, foreign invasion, starvation, feudal wars, and other terrors.

Worst Case Scenarios

William Forstchen has specialized knowledge in military history and the history of technology.  He offers his imagined scenarios, three years after an EMP attack on America, that he wrote about in his fictional novel, "The Final Day":

 - North Korea and Iran handed off nukes to terrorists who launched them from container ships in the Gulf of Mexico and the Pacific;
 - An alliance formed between China, Mexico, and half a dozen Central American countries to overtake the U.S.  When they first arrived in the first year after an EMP attack, humanitarian aide was offered, which was just a guise.  (Beyond 50's Note: This is possible because U.S. military insiders have known that China has been developing EMP technologies for years.  Mexico's alliance with China makes sense, due to America's current political and economic tensions with both governments.); 

 - The Constitution is no longer in effect.  A self-declared federal government named Bluemont in America ceded all territory west of the Mississippi to the Chinese and Mexico;

 - Texas and states along the Continental Divide fiercely fight back foreign invaders;

 - Canada becomes Chinese-occupied;
 - A vacuum of power was created in other countries after America was hit; India and Pakistan went after each other with their nuclear arsenal.  Israel was at war with its neighboring states.  Their government went underground into bunkers, somewhere in the Negev desert.  And, Moscow's government was holed up in Sibera with their fingers on the trigger;

 - Communication was made possible using satellites that are 23,000 miles up called geosynch.  They were heavily proofed against any kind of electromagnetic pulse.  Surviving governments can use them for chatter and sending encrypted messages.

*To Hear the Interview, Click on This Link: The Final Day