Beyond 50 Radio Show
Tune In Weekly
A Live & Online Broadcast
Beyond 50 is America's Variety Talk Radio Show.  Originally designed for those in midlife (or approaching midlife), we have found over the 10 years of broadcasting that this is truly a program for ALL ages. The online radio show offers compelling topics that are informative, educational, and fun.
Beyond 50 is holistic in it's approach to solution-oriented programming that is alternative-minded and eclectic.  We showcase celebrities, bestselling authors, top experts, and visionary leaders  from around the world.  You can experience new insights and breakthroughs not usually found in mainstream resources.
Visionary, Informative, Fun
---


     RADIO INTERVIEWS: SEPTEMBER 2021     


---



          TOP VIDEO OF THE WEEK:          

   


Money is an Energy Game:
112 Ways That You Can Enhance
Your Ability to Increase Prosperity
For Beyond 50's "Spirituality" talks, listen to an interview with Madeline Gerwickis.  Over the course of several years, Madeline and her co-author Peg Donahue had collected, tested and synthesized all of the money/energy-transforming strategies to reveal what worked and didn't work for themselves and their business clients.  The bottom line is that you can shift your money patterns AND your bottom line. Tune in to Beyond 50: America's Variety Talk Radio Show on the natural, holistic, green and spiritual lifestyle.

      RELATED VIDEO:     

| | |
| --- | --- |
| Scripting the Life You Want: Manifesting Your Dreams with Just Pen and Paper | |
---


       SPECIAL EVENTS & OFFERS:         


How Spiritual Perception Brings Healing:
Portland Christian Science Lecture Series
Thursday, October 7  (Online)
Hosted by the Portland Christian Science Lecture Series, guest speaker Alexandre Fischer's topic is on "How Spiritual Perception Brings Healing" to explain that we are not stuck!  Understanding more clearly our relationship with God, infinite good, ends fear and leads the way forward.  This lecture, or heart-to-heart sharing, will give you an overview of Christian Science, its key principles, a bit of its history, some examples of healings and some clarifications about typical misconceptions.  The online lecture will be held on Thursday, Oct. 7 at 7:15 p.m. (PDT).  To learn more, visit pdxcslectureseries.com.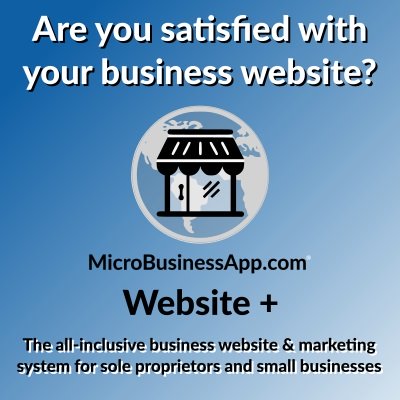 Giving your customers a better experience is the number one way to improve sales and increase retention. And a professional customer-focused web presence powered by MicroBusinessApp.com is the easiest and most affordable way to do that.
    The best part is, they will do everything for you.  From layout, design, and personalizing your content, to hosting, updating, and search engine optimization (SEO).  All you have to do is review and approve, so having a quality web presence won't take up all of your time or eat away at your budget.

                                       +1 (800) 252-2595
                                    MicroBusinessApp.com
       Website + More for Sole Proprietors and Small Businesses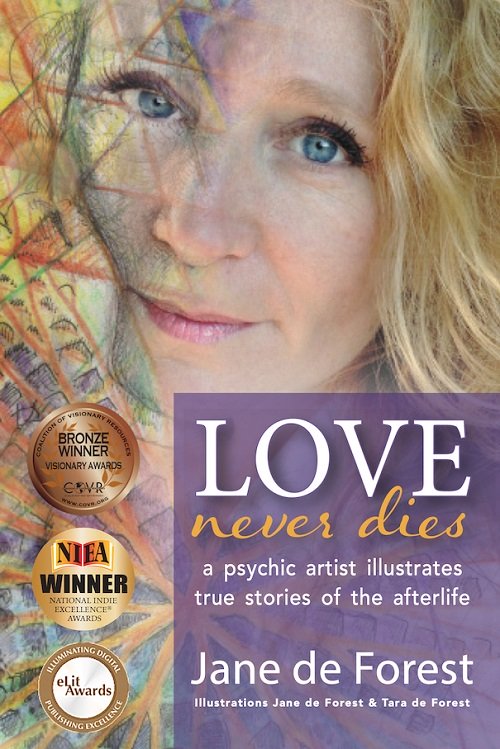 Psychic Artist, Medium & Shamanic Healer Jane de Forest draws on the invisible world behind our five senses in this entertaining first-hand account of people reunited with loved ones and animals in the afterlife. She investigates how the connections and bonds shared in earthly relationships are unbroken by death in this richly illustrated book filled with beautiful art and gentle insights. Based on true stories, "Love Never Dies" is a humbling and magical journey through the struggles, mishaps and heartfelt rewards of translating messages between different realities.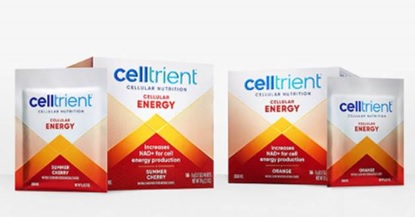 Celltrient ™ Cellular Energy
Celltrient™ Cellular Nutrition from Néstle Health Science is a new portfolio of nutritional beverages and supplements designed with cellular nutrients to help renew and restore cells' natural processes, to reignite the inner you.  Celltrient™ Cellular Energy contains Nicotinamide Riboside (NR) to boost NAD+ levels to help renew your cell's natural ability to transform food into energy. Available in Orange and Summer Cherry drink mix-ins, it also is an excellent source of Vitamin C and B vitamins to support energy metabolism and provides caffeine free energy support.



---


       MULTIMEDIA GALLERY: RANDOM SELECTIONS       


---


     PREPPING WITH BEYOND 50:     


Potential Threat: Rolling blackouts nationwide or an EMP attack on America's power grid.

- Trusted by Homeland Security, this Faraday Sleeve can give you the digital privacy you need to avoid getting tracked or hacked. It can also decrease exposure of your cell phone from EMF radiation. Commonly used by law enforcement, protect your data with a Faraday Bag as well.
 
- Grown dandelions organically in your garden for food, coffee, as a medicinal plant for cleansing the liver, and it can enrich the soil with nitrogen.

- In an emergency, you can use a Dorito chip like a candle to create a fire. To build a camp fire, place a pile of Doritos together and light them up.

- Create super-immunity by fermenting garlic cloves, crushed ginger and honey.  (See Video Above)


---
---


      ARTICLE OF THE WEEK:     


Healing Ancestral Karma:
Free Yourself from Unhealthy Family Patterns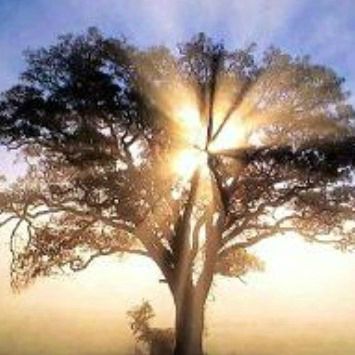 For Beyond 50's "Spirituality" talk, listen to an interview with Dr. Steven Farmer.  He is a soul healer, spiritual teacher and shamanic practitioner. He'll talk about honoring our ancestors to connect with their ancient wisdom and free yourself of unhealthy familial patterns that keep repeating from generation to generation. You'll better understand the idea that our ancestors are us and we are our ancestors. 

Four Types of Ancestors

According to Dr. Farmer, there are three types of Ancestors: biological, territorial, spiritual and Earthbound Spirits:
Biological - This is based on genetic makeup through generational DNA, sharing the same gene pool that collectively makes up our family's common physical-emotional-psychological traits.
Territorial - These are ancestral spirits who act as guardians of a land and its inhabitants.  They can be material beings, known as the Old Ones, that once lived on Earth.
Spiritual - An ancestral guide that influences you to be attracted and connected to a different geographical area and ethnic culture, other than the one in which you were born.  The being can be an ascended master, archangel, spirit animal or other being.
Earthbound Spirits - These are ancestors who choose to remain on Earth for various reasons, due to unfinished business that keeps them attached.  They must spiritually evolve to eventually go into the Light of God.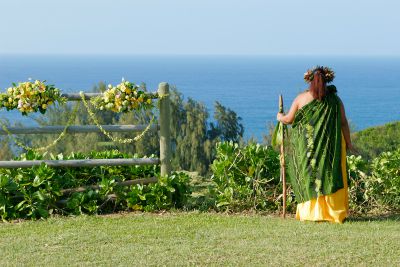 Veneration & Communication with Ancestors

In order to have a good connection to your Ancestors, Dr. Farmer suggests the practice of veneration, which is to show great respect towards them.  They ask that we show them acknowledgement, validation, understanding and forgiveness.  These acts of respect can help to collectively heal ourselves, our whole family and the Earth.
Communication with the ancestral spirits can be perceived in several ways through inner vision (called clairvoyance); an inner voice (called clairaudience); by getting an intuitive feeling in a kinesthetic way (called clairsentience); or through cognitive inspiration, like getting spiritual insight (called claircognizance).

Healing the Family

Dr. Farmer noted that healing thyself is a means of healing your ancestors and descendents.  He offers various treatment modalities to address emotional and psychological wounds:
 - Hypnotherapy
 - Somatic Experiencing
 - Eye Movement Desensitization and Reprocessing (EMDR)
 - Emotional Freedom Technique (EFT)
 - Breathwork
 - Yoga
 - Tai Chi
 - Family Constellations
 - Shamanism

 - Forgiveness Towards Yourself & Others
There are many other forms of self-healing to address the negative cycles of your past.  Dr. Farmer encourages you to experiment to find a method or combination of methods that can work for you. 

 *To Hear the Interview, Click on This: Ancestral Karma

       RELATED INTERVIEW: