Beyond 50 Radio Show
Tune In Weekly
A Live & Online Broadcast
Beyond 50 is America's Variety Talk Radio Show.  Originally designed for those in midlife (or approaching midlife), we have found over the 10 years of broadcasting that this is truly a program for ALL ages. The online radio show offers compelling topics that are informative, educational, and fun.
Beyond 50 is holistic in it's approach to solution-oriented programming that is alternative-minded and eclectic.  We showcase celebrities, bestselling authors, top experts, and visionary leaders  from around the world.  You can experience new insights and breakthroughs not usually found in mainstream resources.
Visionary, Informative, Fun
---

     RADIO INTERVIEWS: JUNE 2020     


---



          TOP VIDEO OF THE WEEK          

   


Little Known Black History:
America's Worst Racial Riot
For Beyond 50's 'History" talks, listen to an interview with Ron Weber. He'll discuss about a little known Black History event that was America's worst racial riot - a white on black massacre of hundreds that occurred in 1921 in Greenwood (near Tulsa), Oklahoma. The tragic incident was related to oil production and wealth from it. In 2001, the case was taken to the Supreme Court. Famous attorney Johnny Cochran and a team of high level lawyers represented the surviving victims and their families in hopes of financial reparations. Tune in to Beyond 50: America's Talk Radio Show on the natural, holistic, green and sustainable lifestyle.  

      RELATED VIDEOS      
 Public Enemies



The Best Democracy
Money Can Buy


---



     BEYOND 50 RECOMMENDS     




Why We Recommend:




Do You Think You Have COVID-19?  

There are two, Oregon digital health companies (HealthSaas and AkeLex with the support of HP) that offer a

FREE, AI-powered, COVID-19 screening tool to fight the pandemic.  You can take their short questionaire to evaluate your signs and symptoms, then print it out to share with your doctor.  It can help minimize the risk of infection to clinicians and reduce the burden on overwhelmed healthcare facilities by providing care for quarantined patients.  The screening is fully anonymous.  Your information is also a means of assisting COVID-19 research and public health institutions track and understand the spread of the pandemic. 


Why We Recommend:
Dr. Sandy Bevacqua is one of our favorite educators of natural healing as a regular guest expert on our show.  She's a leading expert in balancing one's blood chemistry.  The last interview with her is about "Reversing Dementia and Early Alzheimer's Naturally".


---



       MULTIMEDIA GALLERY: RANDOM SELECTIONS       




---


     BEYOND 50 RECOMMENDS     

Why We Recommend:
Angela DeBill introduced on the show what she called the "Unicorn of CBD".  It's a CBD fluid that's highly potent for how it's processed in a proprietary way that preserves the whole medicinal profile of the hemp flower, compared to similar CBD products in the market that can't make the same claim.  She has other unique products for helping you to heal naturally, so tune in!
 

Why We Recommend:




Allison Lester is amazing!  She helped us to reduce our health insurance costs dramatically.  We were shown alternative programs that other health insurance agents didn't bother to do.  Give Allison of NW Pacific Health Plans a call at

 

(503) 381-1655

.   


---



      ARTICLE OF THE WEEK      




From Psychotherapy to Sacretherapy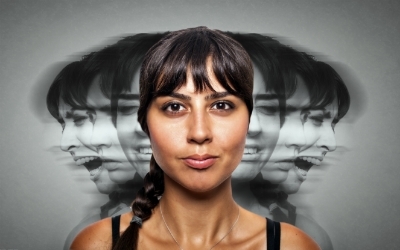 For Beyond 50's "Natural Healing" talks, listen to an interview with Amelia Kemp, Ph.D., LMCH.  As a Holistic Psychotherapist, she offers alternative holistic descriptions and healing processes for 170 mental emotional diagnoses worldwide.  She re-examines each condition within a spiritual context that is universal, filing in a key element that is essential for wholeness. The natural healing processes she recommends cover everything from anxiety and depression to family stressors and infidelity to emotional eating/obesity, and encompasses the more severe diagnoses, including bipolar and psychosis. 

Reframing Mental Illness

Dr. Kemp follows the belief that any mental or emotional issue can be healed or aligned.  She offers alternative holistic description and related healing processes for many conditions - calling it Sacretherapy to mean "sacred therapy" because we are ALL born whole. 
"We came forth into this physical realm as a "well being" worthy of the automatic wellness that comes with the unconditional love and acceptance that was afforded you as a testament of your birthright," asserts Dr. Kemp.  Mental and emotional health requires that we need to realign with the fullness of our being.
Here are some examples of how common diagnosis by the medical establishment has been reframed as described in Dr. Kemp's groundbreaking book, "From Psychotherapy to Sacretherapy":
ADD/ADHD - The divine objective to not take anything in one's environment for granted, scoping the matter out, or at least noticing that it is there, as a part of the landscape of life.  If this reaction is mixed with hyperactive energy, there is the added impulse to go beyond noticing to experiencing everything in the moment it is sensed, honoring its divine presence.  This appreciation can be cultivated as one expands one's ability to attend to one matter at a time longer.  This is done by purposely grounding oneself in an environment with limited stimuli.

Anxiety (Generalized Anxiety) - The inherent understanding that well-being is available as demonstrated by one's constant search for assurance.  However, this intrinsic understanding comes with split energy - mixed with the overwhelming discomfort with uncertainty.  Thus, the energy-split is due to not understanding that the very assurance one seeks cannot be based on the insecurity that comes with "blind faith," where one just hopes that the matter will turn out well.  Rather, the assurance must be based on universal principles that demonstrate that all truly is well when one comes into alignment with the fullness of one's being.
Autism - The inherent understanding that one is an individualized expression of God.  As such, souls who are born with this reaction are also not conformists.  Therefore, one chooses not to adapt to social cues or norms and are often attracted to restrictive stimuli.  Preoccupied with one's own interests, one is not usually absorbed in worrying about the matter of others or what other people think of one; that is unless society convinces one that honoring one's own divine intentions is maladaptive.  Then, one may begin to dishonor one's differences.
Note: In a society where many people dislike being alone or don't even enjoy their own company, it may seem strange to observe others who actually like themselves and prefer their own company and find contentment in exclusive activities.  Therefore, what is being viewed as social impairment could also be viewed as emotional self-sufficiency.  As such, what we may be talking about here are simply degrees of how one chooses to embrace one's alignment.
Bipolar I & II - The inherent understanding that life is supposed to be joyous and that when it isn't, life can be depressing.  As such, one desires to demonstrate that life can be stretched to its edges beyond the confines of the mundane.  However, one has mixed this intrinsic understanding that life is supposed to be happy, fully of energy and joyful without regard for the middle way.  And as such, "all of nothing" extremes create splits in energy.  Because one is not appreciating that being "balanced" is where a more sustainable vibration of peace and joyful contentment is achieved.  Thus, one need only embrace the understanding that peak experiences certainly fortify our existence but can burn up our energies if the burner is always left on high.

Phobias - The divine understanding that life is filled with a variety of matter.  However, this understanding is mixed with a faulty belief that something can separate and disconnect one from the Source of one's well-being.  One does not understand that everything is connected to the same energy Source within the universe.  One forgets that one came to experience the spectrum of life and allow all of its variations.  Therefore, anytime some undesired matter appears in one's experience, one would do well to remember that inherent within it is also divinity, because "all is one."  One need only  remember that all things can be assimilated  as one comes into alignment with one's own mind, body and spirit.  This way, one is able to hold onto one's comfortable sense of well-being without being yanked by the thing that is not preferred, by simply finding the value within it.
Schizophrenia - The inherent understanding that the fullness of one's being is not confined to the "agreed upon" parameters of human thought, which is abstract and beyond brain chemistry.  One's ability to perceive beyond the conventional constructs of consciousness that connect the physical with the nonphysical can become blurred; and due to its fuzziness, one can become panicked without the familiar anchors of beingness.  But one need not fear its ascent to expanded consciousness and obscure reality; instead, one can take comfort in the fact that there are simply subtle degrees of alignment connecting the physical and nonphysical realities.  Therefore, the true basis of one's reality - whether one is focused on the physical or nonphysical or something in between - is the unchanging fact that one's spirit is the part that's stable.
The experience of what constitutes reality is relative to each person's ability to fully perceive one's moment-by-moment alignment with mind, body and spirit.  The grasp of reality, then, lies within the consensus of the participants that agree that this particular matter or experience is or isn't reality; and reality is then, and only then, labeled the normative curve.  As such, each person gets to determine his or her own reality, based on his or her own perceptions.  So the Schizophrenias can be viewed as a magnification of this perceptually diverse vantage point.
To Hear the Interview, Click on This: From Psychotherapy to Sacretherapy

       RELATED INTERVIEW