Beyond 50 Radio Show
Tune In Weekly
A Live & Online Broadcast
Beyond 50 is America's Variety Talk Radio Show.  Originally designed for those in midlife (or approaching midlife), we have found over the 10 years of broadcasting that this is truly a program for ALL ages. The online radio show offers compelling topics that are informative, educational, and fun.
Beyond 50 is holistic in it's approach to solution-oriented programming that is alternative-minded and eclectic.  We showcase celebrities, bestselling authors, top experts, and visionary leaders  from around the world.  You can experience new insights and breakthroughs not usually found in mainstream resources.
Visionary, Informative, Fun
---


     PODCAST INTERVIEWS: MARCH 2023    


---



          TOP VIDEO OF THE WEEK:          

   


For Beyond 50's "Natural Healing" talks, listen to an interview with Bradford and Hillary Keeney. They will explain about Seiki Jutsu that is the ancient Japanese shamanic art of working with concentrated life-force energy for self-healing and revitalization. Often described as a "non-subtle" energy because it is strongly felt when awakened, seiki  underlies the "flow experience" sought after by artists, musicians, and athletes. Indeed, no method of performance, spiritual practice, or philosophy of life can fully awaken without sufficient seiki, which is regarded in Japan as "the fountain of youth."  Beyond 50 is all about the natural, holistic, green and alternative lifestyle. 

---


       SPECIAL OFFERS & EVENTS: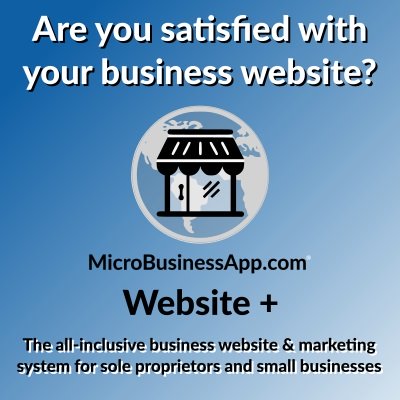 Giving your customers a better experience is the number one way to improve sales and increase retention.  And a professional customer-focused web presence powered by MicroBusinessApp.com is the easiest and most affordable way to do that.

The best part is, they will do everything for you.  From layout, design, and personalizing your content, to hosting, updating, and search engine optimization (SEO).  All you have to do is review and approve, so having a quality web presence won't take up all of your time or eat away at your budget.

                                              +1 (800) 252-2595
                                           MicroBusinessApp.com
          Website + More for Sole Proprietors and Small Businesses
---
---


     PREPPING WITH BEYOND 50:     


Potential Threat: Historically, government gun grabs have lead to a great purge.

- For desperate situations, buy Pilot Bread that is Alaska's modern day version of hardtack that can keep almost indefinitely.  Eat it like a cracker, like a slice of bread, crumbled in soup, toasted and buttered.

 - Add an attachment so you can haul up to 100 lbs. of cargo with your bike.

- Prepare for a medical emergency with a Pet First Aid kit that has 60 pieces, first aid guide book and instructions.

- Learn to make a firewood stove from a small plastic chair and cement. (Video Shown Above)


---


      ARTICLE OF THE WEEK:     

Permaculture Practices from Around the World

For Beyond 50's "Green Living" talks, listen to an interview with Jan Martin Bang from Norway.  He will talk about Permaculture as patterns embedded in our natural world as inspirations for designing solutions to create sustainable and effective human settlements.  Many approaches are used, based on a dialogue with Nature: integrating microclimate, functional plants, animals, soils, water management and human needs into intricately connected, highly productive systems. You'll also learn  about the Permaculture Ethic they go by that is about People Care, Earth Care and Fair Share.  

Permaculture Ethic

Permaculture founders Bill Mollison and David Holmgren formulated the following enduring principles, drawing from ancient religions and cooperative groups:
1. Care for the Earth - Provision for all life systems to continue and multiply. 
Also called Earth Share, it's the idea of co-creating with Nature and sustainability to extract from Earth's resources only what's needed for future generations to also thrive.
Permaculture takes into account our partnership with Nature for a healthy balance.  Special care is given to the soil, inner and outer life of plants using sustainable agriculture methods, self-development of the farmer, Earth-based building, and alternative technology.

2. Care of People - Provision for people to access those resources necessary for their existence.
Also called People Care.  "The success of the community can be attributed to the attention given to the individual and their place in the collective," taught Bang and Craig Gibsone, co-writers of the book,  "Permaculture."  
From a spiritual understanding, individuals coming together contribute to a multi-dimensional field of consciousness called the Group Being.  Collectively, they can mature, like life cycles in the natural world, from youthfulness to old age.

The health of a community is dependent on  having all voices being heard and respected.  Qualities encouraged are self-reliance, co-operation and supporting each other. 
And, some of the processes used that's foundational to building relations within the group follow Nonviolent Communication (NVC), Process Oriented Psychology (POP), and Psychosynthesis.

3. Setting Limits to Population and Consumption - By governing our own needs, we can set resources aside to further the above principles.
Also called Fair Share for a community to share democratically for all to have access to basic needs: clean air, clean food, clean water, shelter, meaningful work and social contact.  It is based on the understanding that there's abundance in Nature.
"Natural systems produce abundance by their very nature.  In fact, it seems to be one of the basic ecological laws that ecologies expand, creating more diversity and more abundance," taught Bang.
When there's abundance, people tend to share.  This is in alignment with the economics of sharing and the politics of cooperation. 
Communities that operate from the Fair Share ethic have designed alternative forms of currency, where economy is a sub-set of ecology to exchange goods and services.
Even governance is based on a culture of Empowerment (from within), rather than having power over others and "where each individual feels his or her power growing or developing out of themselves, this is an indication that a group is beginning to achieve a healthy decision-making process," explained Bang and Gibsone.
To Hear the Interview, Click on This Link: Permaculture