Beyond 50 Radio Show
Tune In Weekly
A Live & Online Broadcast
Beyond 50 is America's Variety Talk Radio Show.  Originally designed for those in midlife (or approaching midlife), we have found over the 10 years of broadcasting that this is truly a program for ALL ages. The online radio show offers compelling topics that are informative, educational, and fun.
Beyond 50 is holistic in it's approach to solution-oriented programming that is alternative-minded and eclectic.  We showcase celebrities, bestselling authors, top experts, and visionary leaders  from around the world.  You can experience new insights and breakthroughs not usually found in mainstream resources.
Visionary, Informative, Fun
---


     RADIO INTERVIEWS: DECEMBER 2021     


---



          TOP VIDEO OF THE WEEK:          

   


Octopus: Sam Israel, Wall Street's Wildest Con
For Beyond 50's "History" talks, listen to an interview with Guy Lawson. He'll talk about Sam Israel, a real life Wall Street con man. He was the target of a nationwide manhunt. Born into one of America's most illustrious trading families, Israel was determined to strike out on his own. So after apprenticing with one of the greatest hedge fund traders of the 1980's, Sam founded his own fund and promised his investors guaranteed profits. With the proprietary computer program he'd created, he claimed to be able to predict the future. 

After suffering devastating losses and fabricating fake returns, Israel knew it was only a matter of time before his real performance would be discovered, so when a former black-ops intelligence operative told him about a "secret market" run by the Fed, Israel bet his last $150 million on a chance to make billions. Thus began his year-long adventure in "the Upperworld," a society populated by clandestine bankers, shady European nobility, and spooks issuing cryptic warnings about a mysterious cabal known as the Octopus.

Whether the "secret market" was real or a con, Israel was all in - and as the pressures mounted and increasingly sinister violence crept into his life, he struggled to break free of the Octopus' tentacles.  Tune in to Beyond 50: America's Variety Talk Radio Show on the natural, holistic, green and sustainable lifestyle. 

---


       SPECIAL OFFERS & EVENTS: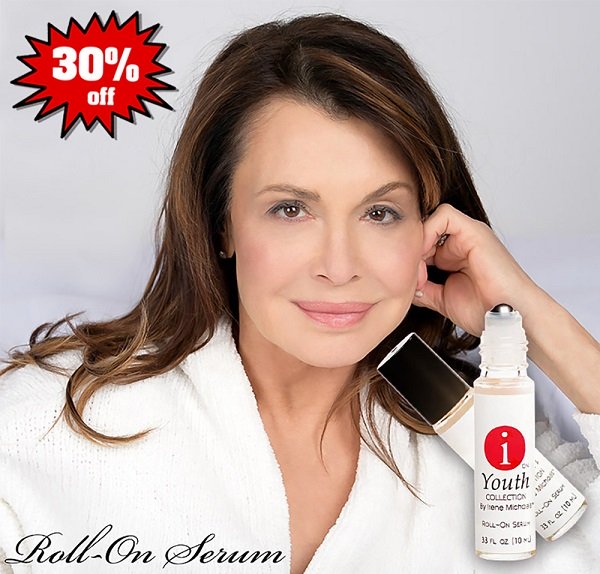 Irene Michaels:
Beauty & Luxury Lifestyle Expert
and Best-Selling Author
"A Miracle in a Bottle" - that's how Life & Style Weekly described the I On Youth Collection by Irene Michaels™ Roll-On Serum, and if you take one look at almost 77-year-old Irene, you'll understand why.

The hyaluronic acid in this incredible anti-aging product helps reduce fine lines, wrinkles and dryness, nourishes the cells, and promotes rapid cellular regeneration, while its hypoallergenic steel roller makes it easy to specifically target problem areas. The serum is also paraben-free, cruelty-free, and non-toxic.

SERUM SPECIAL OFFER, WHILE SUPPLIES LAST -- NO CODE NECESSARY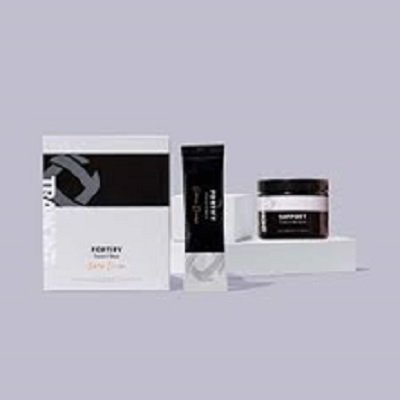 Improve Your Daily Health with Immunity Collection!
Keep your body functioning at its finest with our new Immunity Pack!  Vitamin C is necessary for the growth, development, and maintenance of all body tissues. It also helps to create collagen, metabolize protein, absorb iron, and the list goes on and on.  Immunity D + K maintains the perfect balance for optimal health. D offers a huge boost of support to your Immunity system, while K helps to regulate calcium levels and strengthen your bones and connective tissues. Together, they will help protect your immune system, fight off infections, and strengthen connective tissue and bone formation.

***Also sold separately as Fortify (Vitamin C Blend) and Support (Vitamin D & K)***


Celltrient ™ Cellular Energy
Celltrient™ Cellular Nutrition from Néstle Health Science is a new portfolio of nutritional beverages and supplements designed with cellular nutrients to help renew and restore cells' natural processes, to reignite the inner you.  Celltrient™ Cellular Energy contains Nicotinamide Riboside (NR) to boost NAD+ levels to help renew your cell's natural ability to transform food into energy. Available in Orange and Summer Cherry drink mix-ins, it also is an excellent source of Vitamin C and B vitamins to support energy metabolism and provides caffeine free energy support.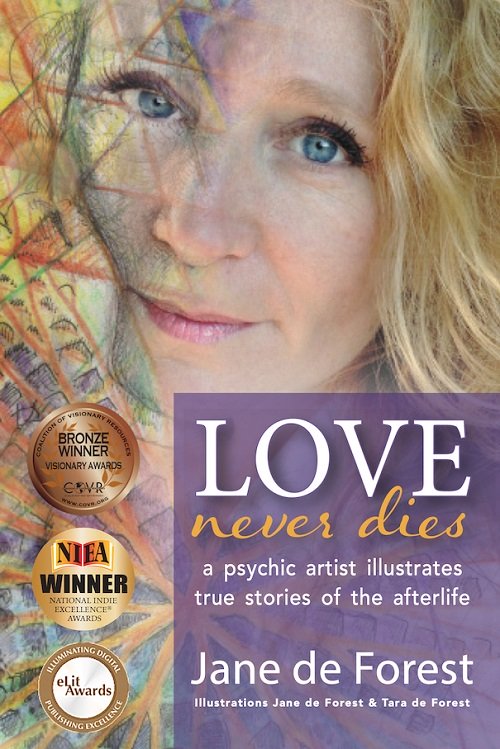 Psychic Artist, Medium & Shamanic Healer Jane de Forest draws on the invisible world behind our five senses in this entertaining first-hand account of people reunited with loved ones and animals in the afterlife. She investigates how the connections and bonds shared in earthly relationships are unbroken by death in this richly illustrated book filled with beautiful art and gentle insights. Based on true stories, "Love Never Dies" is a humbling and magical journey through the struggles, mishaps and heartfelt rewards of translating messages between different realities.


---


       MULTIMEDIA GALLERY: RANDOM SELECTIONS       


---


     PREPPING WITH BEYOND 50:     


Potential Threat: Martial law is declared, leading to civil unrest and citizen clashes with the police and military.

- Wear bamboo fiber clothing. They are anti-bacterial to keep you odor-free; absorbs sweat to stay dry; and very insulating; and is a soft-feeling.

- If you have to sleep out in the winter cold without warm clothing or blankets, use HotHands Body and Hand Super Warmers that last 18-hours. To prevent hypothermia, place the heat packs at the neck for the carotic, at the armpits for the brachial, and at the groin for the femoral artery.

- To prevent injury from a shootout, wear a flexible body armor.

-  Learn to pick a lock in an emergency. (See Video Above)


---


      ARTICLE OF THE WEEK:     


Optimal Detox: How to Cleanse Your Body of Colloidal and Crystalline Toxins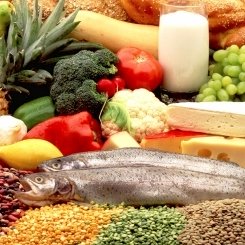 For Beyond 50's "Natural Healing" talks, listen to an interview with Christopher Vasey, a naturopathic doctor in Switzerland.  He'll talk about how to cleanse your body of colloidal and crystalline toxins.  You'll learn that colloidals are slimy and sticky.  They thicken their holding fluids, clogging blood vessels and lymph.  Oftentimes, they cause congestion, triggering stasis of the organs.  Crystal wastes are smaller in size than a rock crystal but the structure they share is the same.  They are just as hard and have sharp edges, capable of cutting. This gives them an aggressive and irritating nature, hence their tendency to hurt the tissues and cause inflammations.

Colloidal Toxins
Illnesses from the Build-Up of Colloidal Wastes - Problems with the Respiratory Tract (colds, chronic cold, sinusitis, bronchitis, asthma), Skin (greasy skin, whitehead pimples, oozing eczema, acne, boil, carbuncle, sty), Circulatory System (hemogliasis, varicose veins, hemorrhoids, arteriosclerosis, high blood pressure, heart attack and stroke, cellulitis).

Common Foods That Build Up Colloidal Wastes - Carbohydrates, cheeses, oleaginous seeds and nuts, along with fatty foods.

Elimination Routes of the Body - Liver, intestines, sebaceous glands and lungs.

Colloid-Crystalline Toxin Combinations
Illnesses from the Build-Up of Colloid-Crystalline Toxins - Cardiovascular Diseases (heart attacks, high blood pressure, arteriosclerosis, hemogliasis), Degenerative Diseases (constipation, bile stones, ringworm, candida, allergies, hay fever, The Mixing of Toxins in the Eliminatory Organs (dry cough, dry bronchitis, dry asthma).

Crystalline Toxins
Illnesses from the Build-Up of Crystalline Toxins - Problems with the Skin (red pimples, itching, hives, dry eczema, chapped and cracked skin, herpes, shingles, joints, arthritis leading to osteoarthritis, Gout, Kidney Stones, Nerves and Muscle (neuritis, tendonitis), Digestive Tract (dental cavities, canker sores, gastritis, liver weakness, intestinal fermentation and bloating, and colitis).

Common Foods That Build Up Crystalline Wastes - Mushrooms, sugars, fats and proteins tend to create crystalline toxins, along with some grains as a secondary producer of this waste due to their protein content.  Liquid like coffee, tea, cocoa, wine and vinegar are similar offenders.

Elimination Routes of the Body - Kidneys and sudoriferous (sweat) glands.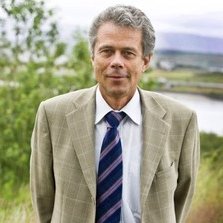 Cleansing the Body of Colloidal & Crystalline Toxins

To learn how to naturally cleanse these two types of toxins by controlling their entry and encouraging their elimination through the organs and glands, Dr. Vasey goes into great detail about drainage that combines diet, herbs, enemas, lymphatic massage, water, food supplements and exercise in his book, "Optimal Detox."

To Hear the Interview, Click on This Link: Optimal Detox

       RELATED INTERVIEW: