Beyond 50 Radio Show
Tune In Weekly
A Live & Online Broadcast
Beyond 50 is America's Variety Talk Radio Show.  Originally designed for those in midlife (or approaching midlife), we have found over the 10 years of broadcasting that this is truly a program for ALL ages. The online radio show offers compelling topics that are informative, educational, and fun.
Beyond 50 is holistic in it's approach to solution-oriented programming that is alternative-minded and eclectic.  We showcase celebrities, bestselling authors, top experts, and visionary leaders  from around the world.  You can experience new insights and breakthroughs not usually found in mainstream resources.
Visionary, Informative, Fun
---

    Beyond 50's Radio Interviews: January 2019    


---



       Top Video of the Week       

   


Hidden Meanings Behind
the "Bohemian Rhapsody" Movie (Spoilers)

Selected by "Conscious Movie Reviews," "Bohemian Rhapsody" is a musical biopic that highlights the key moments of the iconic rock band "Queen", from their start with lead singer Freddie Mercury to their meteoric rise, creating popular hits, and dealing with internal fights, that were both creative and personal.  A highlight for the band was performing at Bob Geldof's Live Aid benefit concert in Wembley Stadium that was televised to a worldwide audience of over 1 billion viewers.  Tune in to Beyond 50: America's Variety Talk Radio Show on the natural, holistic, green and sustainable lifestyle.
---



     Beyond 50's Best Resources: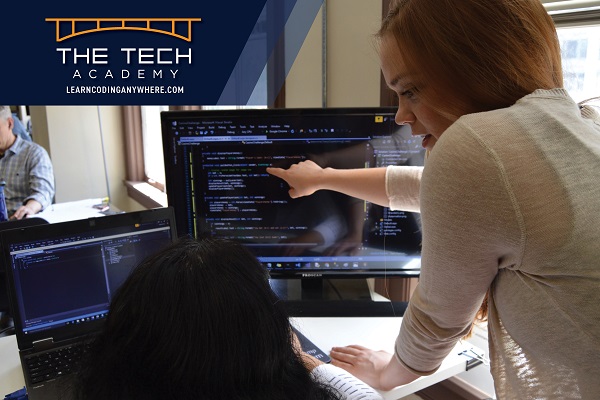 The Tech Academy
Why We Recommend: "We're at the tail end of the Digital Age and moving into the Robotics Age.  Coding skills will be a necessity and an important way to retrain for jobs in emerging technologies like 3-D Printing, Driverless Cars, Hyperloop Transportation, Quantum Computing, AI, Block Chain, Sensors, and more.  The Tech Academy gives you the skills needed to be a coder within 4 months.  Price range for the coding boot camp is $6,750 - $12,000.  And, You can learn it online."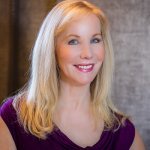 Medical Intuitive, Diane Dennis
 Why We Recommend: "Diane Dennis is a very gifted medical intuitive with clairvoyant ability.  Because of her extensive Nursing background, she can better explain what she sees about your medical condition, including the unhealthy feelings and beliefs contributing to it."  
---



      Multimedia Gallery: Random Selections      




---

     Beyond 50's Best Resources:     


Gail Woodard of Dudley Court Press
Why We Recommend: "If you're serious about writing a book, then get started with Gail Woodard of Dudley Court Press.  She can coach you through the process so you have more clarity about your goals and stay focused on achieving them.  She is also a successful hybrid publisher to get it published and distributed through many channels.  Give her a call for a 30-minute consultation!"

intraMAX and intraKID
Why We Recommend: "Only a small percentage of minerals and vitamins in commercial products are absorbed by your cells because they are mostly non-absorbable synthetic minerals and elements that can't penetrate cell walls.  They would only accumulate in the tissues to cause toxicity.  These two products, intraMAX and intraKID are designed so that high nutrition can be be assimilated on a cellular level."

---



      Beyond 50 Radio: Article of the Week      




Benefiting from Economic Cycles:
The 4 Economic Indicators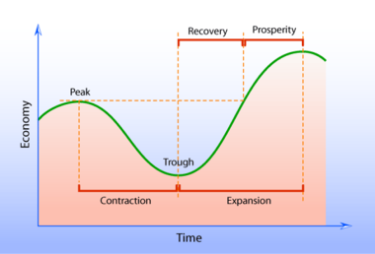 For Beyond 50's "Finance" talks, listen to an interview with Dr. Stanley Riggs, a wealth manager. He'll talk about the four reliable and readily accessible economic indicators that will help you to know where the economy is going this year.  Whether you are investing in stocks, bonds or real estate, you can benefit from these cyclical changes by understanding economic cycles for your investment decision-making process.  By always knowing where you are in the cycle, you can anticipate and benefit from future economic, cyclical changes and build your wealth.
Riggs teaches the tools to build wealth, as well as advising that the monies accumulated through careful investing be responsibly and strategically spent.  This is to encourage living an enjoyable life with rich memories by converting the money to do "fun stuff", rather an being rich with broken dreams, he explained.   

Tools for Anticipating Economic Cycles

According to Riggs, he recommends four very reliable indicators of an economic cycle's "booms" and "busts."  They are for the short-term perspective and required weekly reading.  If you prefer a long-term, broader perspective, take a look at the demographic Spending Wave and reviewed semi-annually.
Here are the Four:

Composite Index of Leading Economic Indicators - Data that comes from the U.S. Commerce Department.  Historically, the Composite Index of Leading Economic Indicators was an excellent predictor of seven recessions that did occur and five recessions that failed to occur, from 1959 - 2001. 

Yield Curve -  Considered the most accurate indicator that is based on the yield curve of Treasure Debt Maturity, both short and long term maturities.  It's a show of interest rate spread in relation to future U.S. GDP (Gross Domestic Product).  Economic growth has the look of steeply climbing curve; possible recession appears as a flat yield curve; and downward or inverted curve warns of a probable economic downturn. 

Institute of Supply Management (ISM) - Data from a private institute that reveals the trends of purchasing and supply management professionals.  Considered more reliable than government-supplied data.
Chicago Board Options Exchange Market Volatility Index (VIX) - Available since 1986, it measures the implied volatility of the Standard and Poor (S+P 500) index based on options and future trades.
Based on the economic cycles, Riggs pointed out that "It is almost impossible to determine the actual inflection points (the top or bottom of the curves), but it is critical to have a clear understanding of which side of the curve you are on and which inflection point you are approaching."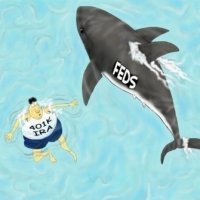 Dark Forecast:
The Coming Redistribution of Your Wealth

A good reason for why Riggs recommends that you spend your hard-earned, investment wealth is to enjoy your life before the money accumulated in your private retirement program (401(s), IRAs, Roths) will eventually be taken away by the federal government to institute a "Fair Retirement For All Plan" that would fund the bailout of underwater union and municipal retirement plans that represent millions of votes.  This is especially disconcerting for those who plan to retire with more than $300,000 in their retirement account.  Riggs calls it the "let's be fair and make everyone equally poor" philosophy by the government.  
"I believe the IRA/401(k) Roth plans were established mainly for the benefit of large corporations, Wall Street money managers and the U.S. government.   I also see the benefit of the $11 trillion voluntarily saved, and - so far - untaxed," wrote Riggs in his book, "Build Wealth & Spend It All: Live the Life You Earned."
To Hear the Interview, Click on This: Economic Cycles

      Related Interview: