Beyond 50 Radio Show
Tune In Weekly
A Live & Online Broadcast
Beyond 50 is America's Variety Talk Radio Show.  Originally designed for those in midlife (or approaching midlife), we have found over the 10 years of broadcasting that this is truly a program for ALL ages. The online radio show offers compelling topics that are informative, educational, and fun.
Beyond 50 is holistic in it's approach to solution-oriented programming that is alternative-minded and eclectic.  We showcase celebrities, bestselling authors, top experts, and visionary leaders  from around the world.  You can experience new insights and breakthroughs not usually found in mainstream resources.
Visionary, Informative, Fun
---

     RADIO INTERVIEWS: JUNE 2021     


---



          TOP VIDEO OF THE WEEK          

   


Functional Blood Chemistry Analysis

For Beyond 50's "Natural Healing" talks, listen to an interview with Kristin Grayce.  She is an internationally recognized authority on Functional Blood Chemistry Analysis (FBCA).  You'll learn that blood chemistry is a screening tool identifying imbalances in the body metabolism.  Few medical doctors and naturopaths are versed in FBCA, nor do they know how to order appropriate, comprehensive panels.  Conventional blood chemistry analysis compiles its "normal" reference range from millions of patients, most of whom are moderate to severely ill.  By contrast, FBCA focuses on healthy people to create "normal" ranges.  Functionally normal rnges are much narrower than their conventional counterparts.  When a patient's levels fall outside functional ranges, but within conventional ranges, we can note a red flag for imbalance and possibly developing disease patterns that traditional medicine would most likely ignore. 

      RELATED VIDEO      


 Live Blood Cell Nutritional
Analysis & Prodovite


---

       SPECIAL EVENTS & OFFERS:         


Karma:
A Yogi's Guide to Crafting Your Own Destiny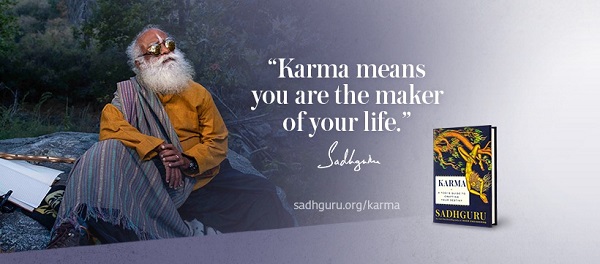 The long awaited book "Karma: A Yogi's Guide to Crafting Your Own Destiny" by Sadhguru was released on April 27th and is now a "New York Times" and Amazon bestseller.  Sadhguru addresses age-old questions about 'karma', including common misinterpretations and misunderstandings around the word while unpacking its true meaning and significance. The book is available wherever books are sold, or go online to isha.sadhguru.org/karma/#order.

Celltrient ™ Cellular Strength

Celltrient™ Cellular Nutrition from Néstle Health Science is a new portfolio of nutritional beverages and supplements designed with cellular nutrients to help renew and restore cells' natural processes, to revitalize the inner you. Celltrient ™ Cellular Strength contains Urolithin A (UA), which is clinically shown to support mitochondrial renewal in muscle cells. The drink mix provides an excellent source of magnesium, essential for the regulation of muscular contraction and relaxation. Celltrient Cellular Strength is available in Lemon and Raspberry Pomegranate drink mixes and capsule form.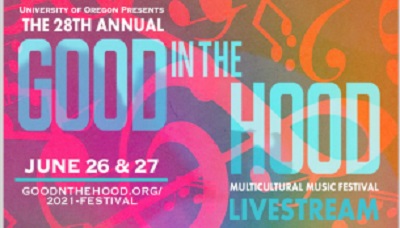 University of Oregon Presents 28th Annual
Good in the Hood Multicultural Music Festival
June 26 - 27
(Livestream Event)
Join us for a fun filled weekend of live Jazz, Blues, R&B, Latin, Pop, Conscious Hip/Hop, and NEO-Soul...Hosted by MC Seezinin and DJ Pryce Miiyagi.  Headliner: Andy Stokes.  This is a FREE, 2021 Virtual Festival.  Donations are always appreciated.  It will be held as a virtual festival, from June 26 - 27, from 3 - 7 p.m.  Donations are always accepted.  Register early for a chance to win raffle prizes!  Get your tickets before May 10th to be automatically entered.  Prizes Include: Wine tasting for 4 - Tickets to a Private Concert - A Bike - T-Shirts - and More! 
To register, visit
www.goodnthehood.org/2021-festival
.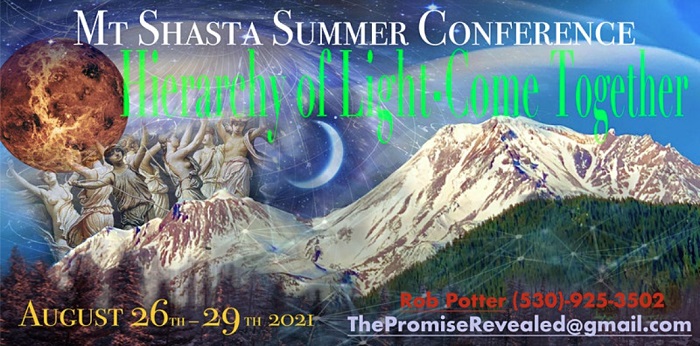 Mt. Shasta Summer Conference:
Hierarchy of Light Come Together
August 26 - 29
    "The Hierarchy of Light" there are many unseen friends from the higher realms who are serving us here on earth. As many would agree, there is a very powerful increase in light frequency hitting the earth now ... it is transforming all lifestreams ... consciousness is changing. The spiritual guides, seen and unseen, many benevolent races watching over the earth and especially the Venusians & Pleiadians have much to tell us ... come & find out for yourself in this informative & exciting four day conference.
    Program Highlights: Incredible Speakers • Crystal Skull • Guided Meditations • Vibration Raising Mantras • Qi Gong Exercises • Actual Videos of Many ET Encounters • Messages from Different ET Groups • Musical Guests • Pyramids & Tesla Coils •  Sound Light Laser Crystal Show • Vendors • Lake Swim •  Evening Skywatch and More.
    Scheduled Speakers: Raymond Keller, Laura Eisenhower, Rob Potter, Alex Collier, Maureen St Germaine, Jane de Forest and many more.   
    Register online at Event Brite and use the discount code: JANE.

---



       MULTIMEDIA GALLERY: RANDOM SELECTIONS       




---


     BEYOND 50 RECOMMENDS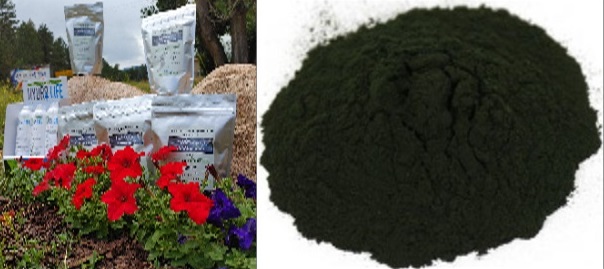 Why We Recommend: AlgaeGrow is made from a mix of fresh algae and other supplements that is based on the science of regenerating your soil to rebuild it and grow nutrient-dense and flavorful foods.  Give it a try for your health!

Why We Recommend:
Angela DeBill introduced on the show what she called the

"Unicorn of CBD"

.  It's a CBD fluid that's highly potent for how it's processed in a proprietary way that preserves the whole medicinal profile of the hemp flower, compared to similar CBD products in the market that can't make the same claim.  She has other unique products for helping you to heal naturally, so tune in!
 

---



      ARTICLE OF THE WEEK      





Grief Recovery for Pet Loss
For Beyond 50's "Personal Growth" talks, listen to an interview with Cole James. He is a grief expert with over 35 years of experience through The Grief Recovery Institute in Los Angeles.  In America, about 43+ million people grieve over the loss of a cat or dog. When you add those grieving the death of exotic pets, it is safe to estimate there is a total of 63.5 million new pet loss grievers in this country every year.  James will talk about the major myths about grieving; what to say and not to say to a griever; the misused G-word - GUILT; the "stages" of grieving; and what to do with your pet's stuff after their death. 

Four Major Myths: Recognize & Discard Them
Myth #1: Don't Feel Bad - Feeling bad or sad is our natural and honest response when a loved one passes away.  Oftentimes we're told by others to be dishonest with our innate, emotional responses since childhood to keep our feeling inside.  Some common expressions told to the grieving are "Don't Feel Bad, he's in a better place" or "Don't Feel Bad, you can get another pet."
When caring for your other pets while grieving the loss of one, Cole suggests that you communicate to them your honest feelings through body language and tone of voice.  "Your emotional truth can't hurt them, but covering up your real feelings can be very confusing," he taught.

Myth #2: Replace the Loss - This is a generational myth that's often combined with Don't Feel Bad because both messages make very little sense. You are being casually counseled to not only suppress your feelings of grief, but to also replace the loss with a new pet.

Myth #3: Grieve Alone - People who isolate during their period of grieving is not natural, but more of a learned response.  It's part of the growing up indoctrination of when we feel bad, we should hide away and not tell others about it or else be judged by them.   This can become more problematic as we get older to become experts at not sharing our true feelings, long term.
Myth #4 Time Heals All Wounds -This is absolutely not true.  There is no set time when the grief will magically go away and we'll feel whole again. 

To Hear the Interview, Click on This Link: Grief Recovery

       RELATED INTERVIEW