Beyond 50 Radio Show
Tune In Weekly
A Live & Online Broadcast
Beyond 50 is America's Variety Talk Radio Show.  Originally designed for those in midlife (or approaching midlife), we have found over the 10 years of broadcasting that this is truly a program for ALL ages. The online radio show offers compelling topics that are informative, educational, and fun.
Beyond 50 is holistic in it's approach to solution-oriented programming that is alternative-minded and eclectic.  We showcase celebrities, bestselling authors, top experts, and visionary leaders  from around the world.  You can experience new insights and breakthroughs not usually found in mainstream resources.
Visionary, Informative, Fun
---


     RADIO INTERVIEWS: SEPTEMBER 2022    


---



          TOP VIDEO OF THE WEEK:          

   


Hidden Meanings Behind
the "Blade Runner 2049" Movie
(Spoilers)

Selected by "Conscious Movie Reviews," "Blade Runner 2049" is a mystery, sci-fi and drama film.   When the remains of a female Replicant named Rachael was discovered on a farm by Blade Runner, Agent K of the Los Angeles Police Department, he was ordered by Lieutenant Joshi to destroy all evidence.  The hip bones of Rachael was proof that a Replicant can reproduce, that was both a miracle and threat to humanity.

Tasked with retiring the child of Rachael, Agent K is followed and under attack by the Luv, the ruthless enforcer of Niander Wallace of the Wallace Corporation that builds Replicants.  He is invested in knowing how Replicants are able to reproduce for business gain.  Members of the replicant freedom movement want him stopped.

Tune in to Beyond 50: America's Variety Talk Radio Show on the natural, holistic, green and sustainable lifestyle.
---


       SPECIAL OFFERS & EVENTS: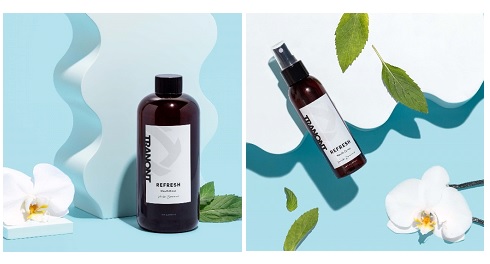 Refresh – Work with your mouth, not against it!
Digestion begins LONG before the stomach—it starts in the mouth. And just as the good bacteria (probiotics) in your gut needs to be in balance, the good bacteria in your mouth is no different.  Most rinses use alcohol to kill bacteria, which ultimately will dry out your mouth, allowing bad bacteria to thrive. Refresh's nanotechnology keeps oral pH in balance, supports good bacteria, and directly benefits your overall health and digestion.

Benefits of Refresh:
• Orthodontist formulated and scientifically mastered
• Uses non-ionic (spherical) Gold and Silver nanoparticles that are safe for the body to naturally destroy bacteria
• Sugar-Free, Bleach-Free, Alcohol-Free, Fluoride-Free
• Contains Hydroxyapatite – an all-natural brightener and remineralizer for your teeth

**Available in spray or rinse (mouthwash)**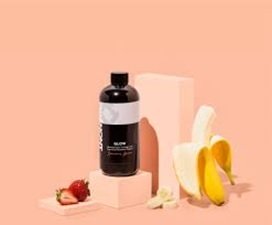 GLOW COLLAGEN – Real Beauty Starts Within
     Glow Advanced Collagen provides a natural way to take control of your beauty, keeping both the inside and the outside of the body healthy and renewed.
     Glow rejuvenates skin, hair and nails, to renew your natural and beautiful glow.
     Benefits for all ages:
     •    Composed of Type 1 liquid collagen
     •    Contains essential amino acids like glycine, glutamine and arginine which are necessary for replenishing the body's collagen supply
     •    Used in over 7900 hospitals and burn centers in the U.S.
     •    Raw sourced from grass-fed cattle
     •    Blended with fruit enzymes and antioxidants
     •    Two delicious flavors – Orange Cream and Strawberry Banana

     **Limited-Time only flavor of Pina Colada while supplies last**

---


       MULTIMEDIA GALLERY: RANDOM SELECTIONS       


---


     PREPPING WITH BEYOND 50:     


Potential Threat: Due to more pandemic lockdowns, millions more people will go into financial default from months of overdue mortgages and rents, causing a collapse of banks nationwide.

- Get a durable bugout bag that's waterproof with compression straps, just in case you have to leave your home in an emergency.

- If you need to purify your water, get these germicidal tablets to treat 25 quarts of water.  You can drink your treated water in just 35 minutes.

- Head over to Censored.news that is a news aggregation website that harvests real-time headlines from around 40 of the most censored indy news sites on the internet.

- Here's an example of a well-organized pantry that can feed a small family for 1-year.  (See Video Above)


---


      ARTICLE OF THE WEEK:     

---

The Evolving Soul:
Spiritual Healing Through Past Life Exploration
For Beyond 50's "Spirituality" talks, listen to an interview with Linda Backman. She is a Psychologist and Soul Regression Therapist for over 30 years.  Her healing work can help you to access memories of past lives and the period between lives.  She shines a light on your past lives and how your current life contract (pre-birth plan) is intended to release karma.  You'll learn about karmic "soul mending"; the purpose of soul splits; extra-planetary incarnation; discovery of your soul archetype; and more.  Dr. Backman offers a "bird's eye view" into spiritual healing through your life events.

Your Soul's Signature

According to Backman, your soul self is very distinctive is imbued with only one of the seven rays of divine energy.  It makes up your personality's true nature, orientation and strength.  This ray is what you carry throughout your many lifetimes.

Which one of the following are you?

Ray 1 - Creates death and destruction, intented to force progress onward to make big shifts.  Characteristically like a king or a chief, politician, explorer, executive, dictator. 

Ray 2 - Uplifting type with a divine heart that offers love and wisdom.  Like a priestly philosopher who honors and supports your true self, many gravitate towards becoming teachers, healers, humanists, philanthropists, clergy. 

Ray 3 - Person is a vehicle for creative intelligence and higher wisdom on Earth from the Universal Mind.  Philosphers, astrologers, economists, and historians carry Ray 3 energy. 

Ray 4 - During conflict, this ray type likes to create harmony by having everyone involved reach an accord, typical of artists, mediators, poets and psychologists.

Ray 5 - This ray is found in strategists who like to make things happen in a planful way through perseverence and being accurate, like with researchers, engineers, analysts, and inventors.
 
Ray 6 - A natural caretaker, those who carry Ray 6 tend to value teamwork and commitment for the good of all concerned.  These team players are ministers, missionaries, parents, and orators.

Ray 7 - They have a special interest in omens, dreams and the occult to understand that we're eternal consciousness.  These types gravitate towards work as ritualists, magicians, designers, and builders.

On the soul scale, those carrying rays 1 - 7 focus primarily on themselves in an ego-based way.  Beyond that number, individuals with soul rays 8 and higher, are more advanced souls that operate out of humility.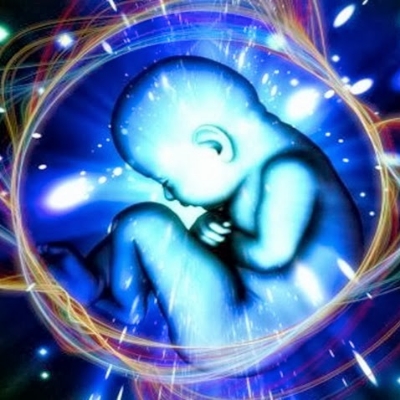 Pre-Life Blueprints

As part of our soul's forward evolution, it is driven by a pre-birth agreement (or life plan) that consists of your soul ray; relations with soul family members; life purpose; ongoing soul evolution; balancing past-life karma; and service to humanity.

"Your pre-birth blueprint is complex and resolute to "right" your blunders in times gone by...Day by day, the events and people in your life serve as your guide's pointer to indicate your next step in life.  As you intentionally mend your soul through scripted embodiment, you mend the energy of all living beings," wrote Backman in "The Evolving Soul."   

Unusual Incarnations

Advanced souls who are highly evolved can incarnate in a way that places themselves in two more bodies at once, creating overlapping incarnations.  It's a means of rapid evolution and serve humanity many on a grand scale.  Backman calls them "enlightened Earth being" (EBB) who are models of humility, compassion and equality.  They usually carry a soul ray that is beyond 7.  In the last two hundred years, there have been more soul splits by advanced souls than previous times.

"At this time, advanced souls can incarnate in one or more than one body almost all the time.  As souls have advanced in their evolution, they are being asked to, and they volunteer to, be in more than one incarnation at a time," explain Backman in "The Evolved Soul."

ET souls are "enlightened Earth beings" (EBBs) who incarnate on Earth from other planets.  They are here to serve by acting as teachers of equal empowerment within our society to help us progress towards an egalitarian, cooperative community.  The three type of ET souls on this planet are Earth-based souls, Extraterrestrial souls, and Star-traveler souls.
To Hear the Interview, Click on This: The Evolving Soul