Beyond 50 Radio Show
Tune In Weekly
A Live & Online Broadcast
Beyond 50 is America's Variety Talk Radio Show.  Originally designed for those in midlife (or approaching midlife), we have found over the 10 years of broadcasting that this is truly a program for ALL ages. The online radio show offers compelling topics that are informative, educational, and fun.
Beyond 50 is holistic in it's approach to solution-oriented programming that is alternative-minded and eclectic.  We showcase celebrities, bestselling authors, top experts, and visionary leaders  from around the world.  You can experience new insights and breakthroughs not usually found in mainstream resources.
Visionary, Informative, Fun
---

    Beyond 50's Radio Interviews: December 2019    



The Living Nativity: Preparing for Christmas with St. Francis of Assissi 
Wednesday, December 11
11 a.m. (PT)/2 p.m. (ET)



Ending Back Pain
Friday, December 20
11 a.m. (PT)/2 p.m. (ET)
---



       Top Video of the Week       

   


      Related Videos:      
Disruptive Play:
The Trickster in Politics and Culture
For Beyond 50's "History" talks, listen to an interview with Shepherd Siegel.  Find out from him about the appearance of Tricksters, from ancient folklore to their confined role in Western civilization.  Siegel makes a case, that to be playful means not taking power seriously.  At critical mass, power collapses and leaves us swimming about in the waters of the amoral Trickster.  New values emerge and could lead to some version of the dystopia that currently drenches popular culture.  Or, of people can discern between the authentic contact and exhilaration of play, and branded, mediated, alienated pleasure, then we just might stumble and frolic our way to the Play Society. 

| | |
| --- | --- |
| 13 Ways to Kill Your Community | Lucid Living: Experience Your Life Like a Lucid Dream |
---



     Beyond 50's Best Resources:     




| | |
| --- | --- |
| Why We Recommend: George Altgelt, the founder of Geo Growers in Texas, is the go-to expert if you want the highest quality soil that can produce nutrient-dense foods for the local gardener and commercial grower.  He is renown for his soil products and expertise that's specific to your growing needs | |
| | |
| --- | --- |
| | Why We Recommend:  Get M. Nahum Daniels' book on why he recommends a "stable core" portfolio (that's tied to investment-orient insurance contracts) that can be much better for investors than the "balanced" portfolios recommended by many financial advisors.    |
| | |
| --- | --- |
| Why We Recommend: If you've ever wanted to understand how DNA home tests work, Richard Hill is a reliable expert on how they can be used to discover your biological and ethnic roots. Get his book, "Finding Family" for a compelling read about tracing his family of origin as an adoptee.   | |
---



      Multimedia Gallery: Random Selections      




---



      Beyond 50 Radio: Article of the Week      






Support for the Holidays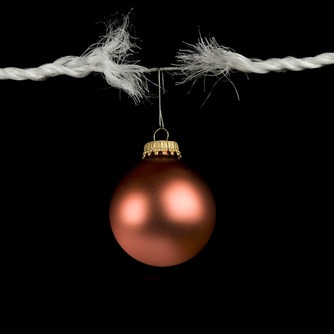 If you're not feeling the holiday spirit, Beyond 50 would like to offer some help.  Here are interviews with past guests that can make you feel merry and bright.  The listing is updated annually.
Anticipating Family Drama:

Done with the Crying: Help and Healing for Mothers of Estranged Adult Children
Lessons from a Difficult Person

The Seven Habits of Highly Dramatic People
The Law of Forgiveness
 
The "Soul" of the Fractured Family
Worried About Over-Eating and Gaining Weight:
Fat to Fearless: Enjoy Permanent Weight Loss and End Emotional Eating...For Good!
Cravings Boss: The REAL Reason You Crave Food and the 5-Step Plan to Take Back Control
Eat Wheat: Safely Bringing Wheat and Dairy Back Into Your Diet
Venice Nutrition: Nutrition Based on Blood Sugar Stabilization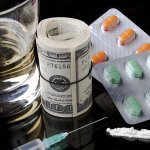 Triggered to Self-Medicate:
Radical Recovery: Twelve Recovery Myths
 
The Thirteenth Step: One Man's Odyssey of Recovery
 
Change Your Subconscious Beliefs in Minutes with PSYCH-K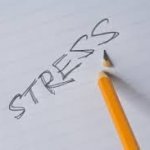 Stressed About Holiday Plans:

Compassion, Strength & The Inner Critic
Says Who? How One Simple Question Can Change the Way Your Think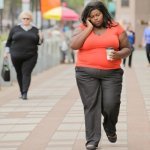 Tired of the Materialism; No Sense of "Magic":
Fat, Broke, and Busy: Escaping America's Never Enough Culture
      Related Interview: