Beyond 50 Radio Show
Tune In Weekly
A Live & Online Broadcast
Beyond 50 is America's Variety Talk Radio Show.  Originally designed for those in midlife (or approaching midlife), we have found over the 10 years of broadcasting that this is truly a program for ALL ages. The online radio show offers compelling topics that are informative, educational, and fun.
Beyond 50 is holistic in it's approach to solution-oriented programming that is alternative-minded and eclectic.  We showcase celebrities, bestselling authors, top experts, and visionary leaders  from around the world.  You can experience new insights and breakthroughs not usually found in mainstream resources.
Visionary, Informative, Fun
---

     RADIO INTERVIEWS: MAY 2020     


---



          TOP VIDEO OF THE WEEK          

   


The MELT Method
For Beyond 50's "Natural Healing" talks, listen to an interview with Lucero Barry. She is the owner of Studio Reset in Oregon.  She'll talk about the MELT Method you can do for ten minutes daily to bring relief from stuck stress.  The missing link to pain-free living is by having a balanced nervous system and healthy connective tissue.  MELT directly addresses these two systems of your body in a way no other self-treatment can.  Regularly MELTing can reduce or eliminate chronic pain and has many other benefits.  It can help maintain a healthy body system.  Barry no longer wakes up at night to go to the bathroom.  She doesn't have hormone imbalances; digestion has improved; and has become more efficient and stable when she would exercise.  Tune in to Beyond 50: America's Variety Talk Radio Show on the natural, holistic, green and sustainable lifestyle. Visit www.Beyond50Radio.com and sign up for our Exclusive Updates.   
      RELATED VIDEOS      
Understanding
Clinical Qigong from China



Superbrain Yoga




---



     BEYOND 50 RECOMMENDS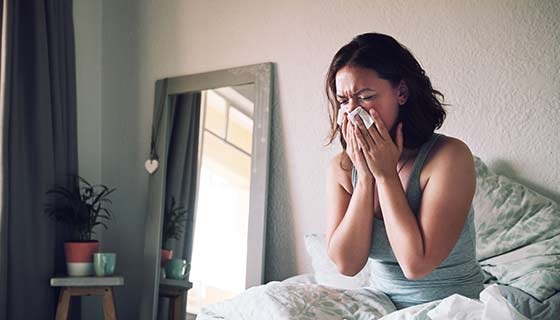 Why We Recommend:




Do You Think You Have COVID-19?  

There are two, Oregon digital health companies (HealthSaas and AkeLex with the support of HP) that offer a

FREE, AI-powered, COVID-19 screening tool to fight the pandemic.  You can take their short questionaire to evaluate your signs and symptoms, then print it out to share with your doctor.  It can help minimize the risk of infection to clinicians and reduce the burden on overwhelmed healthcare facilities by providing care for quarantined patients.  The screening is fully anonymous.  Your information is also a means of assisting COVID-19 research and public health institutions track and understand the spread of the pandemic. 


Why We Recommend:
Dr. Sandy Bevacqua is one of our favorite educators of natural healing as a regular guest expert on our show.  She's a leading expert in balancing one's blood chemistry.  The last interview with her is about "Reversing Dementia and Early Alzheimer's Naturally".


---



       MULTIMEDIA GALLERY: RANDOM SELECTIONS       




---


     BEYOND 50 RECOMMENDS     

Why We Recommend:
Angela DeBill introduced on the show what she called the "Unicorn of CBD".  It's a CBD fluid that's highly potent for how it's processed in a proprietary way that preserves the whole medicinal profile of the hemp flower, compared to similar CBD products in the market that can't make the same claim.  She has other unique products for helping you to heal naturally, so tune in!
 

Why We Recommend:




Allison Lester is amazing!  She helped us to reduce our health insurance costs dramatically.  We were shown alternative programs that other health insurance agents didn't bother to do.  Give Allison of NW Pacific Health Plans a call at

 

(503) 381-1655

.   


---



      ARTICLE OF THE WEEK      




The Evolving Soul:
Spiritual Healing Through Past Life Exploration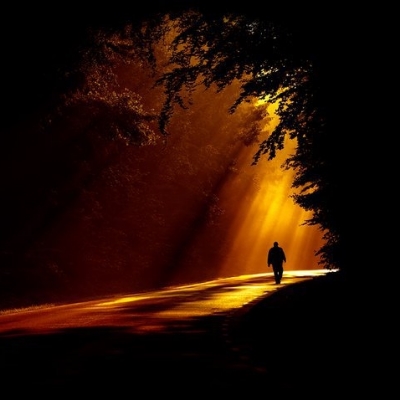 For Beyond 50's "Spirituality" talks, listen to an interview with Linda Backman. She is a Psychologist and Soul Regression Therapist for over 30 years.  Her healing work can help you to access memories of past lives and the period between lives.  She shines a light on your past lives and how your current life contract (pre-birth plan) is intended to release karma.  You'll learn about karmic "soul mending"; the purpose of soul splits; extra-planetary incarnation; discovery of your soul archetype; and more.  Dr. Backman offers a "bird's eye view" into spiritual healing through your life events.

Your Soul's Signature

According to Backman, your soul self is very distinctive is imbued with only one of the seven rays of divine energy.  It makes up your personality's true nature, orientation and strength.  This ray is what you carry throughout your many lifetimes.

Which one of the following are you?

Ray 1 - Creates death and destruction, intented to force progress onward to make big shifts.  Characteristically like a king or a chief, politician, explorer, executive, dictator. 

Ray 2 - Uplifting type with a divine heart that offers love and wisdom.  Like a priestly philosopher who honors and supports your true self, many gravitate towards becoming teachers, healers, humanists, philanthropists, clergy. 

Ray 3 - Person is a vehicle for creative intelligence and higher wisdom on Earth from the Universal Mind.  Philosphers, astrologers, economists, and historians carry Ray 3 energy. 

Ray 4 - During conflict, this ray type likes to create harmony by having everyone involved reach an accord, typical of artists, mediators, poets and psychologists.

Ray 5 - This ray is found in strategists who like to make things happen in a planful way through perseverence and being accurate, like with researchers, engineers, analysts, and inventors.
 
Ray 6 - A natural caretaker, those who carry Ray 6 tend to value teamwork and commitment for the good of all concerned.  These team players are ministers, missionaries, parents, and orators.

Ray 7 - They have a special interest in omens, dreams and the occult to understand that we're eternal consciousness.  These types gravitate towards work as ritualists, magicians, designers, and builders.

On the soul scale, those carrying rays 1 - 7 focus primarily on themselves in an ego-based way.  Beyond that number, individuals with soul rays 8 and higher, are more advanced souls that operate out of humility.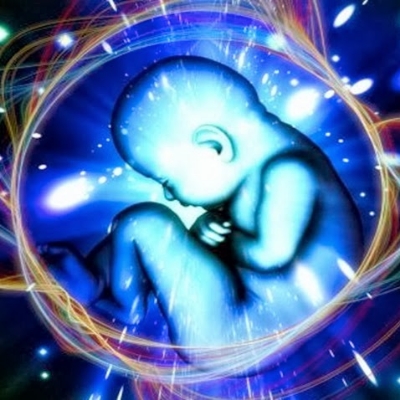 Pre-Life Blueprints

As part of our soul's forward evolution, it is driven by a pre-birth agreement (or life plan) that consists of your soul ray; relations with soul family members; life purpose; ongoing soul evolution; balancing past-life karma; and service to humanity.

"Your pre-birth blueprint is complex and resolute to "right" your blunders in times gone by...Day by day, the events and people in your life serve as your guide's pointer to indicate your next step in life.  As you intentionally mend your soul through scripted embodiment, you mend the energy of all living beings," wrote Backman in "The Evolving Soul."   

Unusual Incarnations

Advanced souls who are highly evolved can incarnate in a way that places themselves in two more bodies at once, creating overlapping incarnations.  It's a means of rapid evolution and serve humanity many on a grand scale.  Backman calls them "enlightened Earth being" (EBB) who are models of humility, compassion and equality.  They usually carry a soul ray that is beyond 7.  In the last two hundred years, there have been more soul splits by advanced souls than previous times.

"At this time, advanced souls can incarnate in one or more than one body almost all the time.  As souls have advanced in their evolution, they are being asked to, and they volunteer to, be in more than one incarnation at a time," explain Backman in "The Evolved Soul."

ET souls are "enlightened Earth beings" (EBBs) who incarnate on Earth from other planets.  They are here to serve by acting as teachers of equal empowerment within our society to help us progress towards an egalitarian, cooperative community.  The three type of ET souls on this planet are Earth-based souls, Extraterrestrial souls, and Star-traveler souls.
To Hear the Interview, Click on This: The Evolving Soul

       RELATED INTERVIEW