Beyond 50 Radio Show
Tune In Weekly
A Live & Online Broadcast
Beyond 50 is America's Variety Talk Radio Show.  Originally designed for those in midlife (or approaching midlife), we have found over the 10 years of broadcasting that this is truly a program for ALL ages. The online radio show offers compelling topics that are informative, educational, and fun.
Beyond 50 is holistic in it's approach to solution-oriented programming that is alternative-minded and eclectic.  We showcase celebrities, bestselling authors, top experts, and visionary leaders  from around the world.  You can experience new insights and breakthroughs not usually found in mainstream resources.
Visionary, Informative, Fun
---


     RADIO INTERVIEWS: JANUARY 2022    


---



          TOP VIDEO OF THE WEEK:          

   


 The Soft Addiction Solution
For Beyond 50's "Personal Growth" talk, listen to an interview with Judith Wright. She'll talk about how to break free of the seemingly harmless habits that keep you from the life you want. Her answer is simple: cut out the "soft addictions" that are seductive habits that not also rob us of our time and money, but also number our feelings, zap our energy, and cloud our clarity of mind. Wright offers practical tips that can help you to escape the trivial routines that fill your days and discover more passion, love, commitment, and meaning in life.  Tune in to Beyond 50: America's Variety Talk Radio Show on the natural, holistic, green and sustainable lifestyle. 

---


       SPECIAL OFFERS & EVENTS: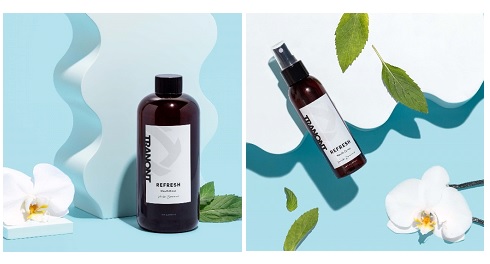 Refresh – Work with Your Mouth, Not Against It!
    Digestion begins LONG before the stomach—it starts in the mouth. And just as the good bacteria (probiotics) in your gut needs to be in balance, the good bacteria in your mouth is no different. Most rinses use alcohol to kill bacteria, which ultimately will dry out your mouth, allowing bad bacteria to thrive. Refresh's nanotechnology keeps oral pH in balance, supports good bacteria, and directly benefits your overall health and digestion.
    Benefits of Refresh:
    • Orthodontist formulated and scientifically mastered
    • Uses non-ionic (spherical) Gold and Silver nanoparticles that are safe for the body to naturally destroy bacteria
    • Sugar-Free, Bleach-Free, Alcohol-Free, Fluoride-Free
    • Contains Hydroxyapatite – an all-natural brightener and remineralizer for your teeth
     **Available in spray or rinse (mouthwash)**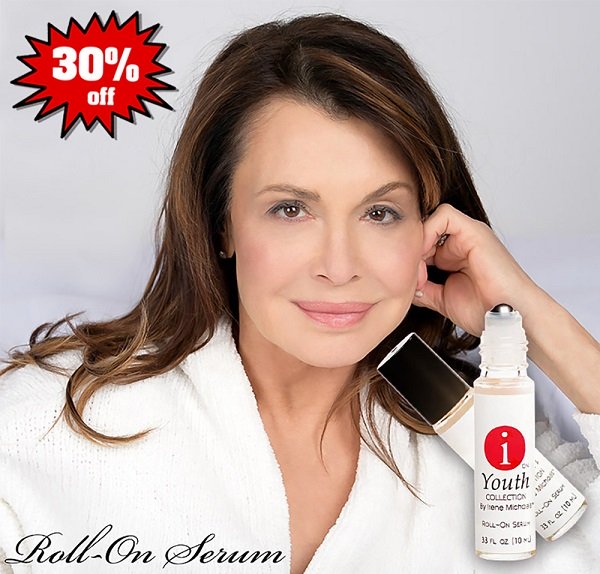 Irene Michaels:
Beauty & Luxury Lifestyle Expert
and Best-Selling Author
"A Miracle in a Bottle" - that's how Life & Style Weekly described the I On Youth Collection by Irene Michaels™ Roll-On Serum, and if you take one look at almost 77-year-old Irene, you'll understand why.

The hyaluronic acid in this incredible anti-aging product helps reduce fine lines, wrinkles and dryness, nourishes the cells, and promotes rapid cellular regeneration, while its hypoallergenic steel roller makes it easy to specifically target problem areas. The serum is also paraben-free, cruelty-free, and non-toxic.

SERUM SPECIAL OFFER, WHILE SUPPLIES LAST -- NO CODE NECESSARY


Celltrient ™ Cellular Energy
Celltrient™ Cellular Nutrition from Néstle Health Science is a new portfolio of nutritional beverages and supplements designed with cellular nutrients to help renew and restore cells' natural processes, to reignite the inner you.  Celltrient™ Cellular Energy contains Nicotinamide Riboside (NR) to boost NAD+ levels to help renew your cell's natural ability to transform food into energy. Available in Orange and Summer Cherry drink mix-ins, it also is an excellent source of Vitamin C and B vitamins to support energy metabolism and provides caffeine free energy support.



---
---


     PREPPING WITH BEYOND 50:     


Potential Threat: You are targeted to be placed in a re-education center that's government controlled.

- Keep your food and medicine chilled with this solar ice chest when there's no electricity.

- A source of FREE firewood is to drive around after storms and look for houses with downed trees.  Just offer to help the homeowner cut up the tree and they will split the wood with you.  Or, call your national forest service to take trees that have fallen.
 
- Learn to make your own waterproof matches three different ways by dipping them in wax, clear nail polish and varnish.  (See Video Above)


---


      ARTICLE OF THE WEEK: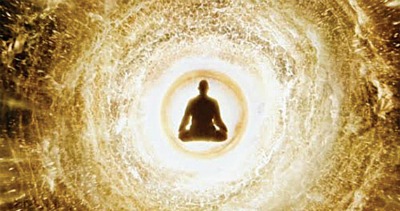 The Open-Focus Brain:
Breaking the Addiction to Narrow Focus

For Beyond 50's "Natural Healing" talks, listen to an interview with Dr. Les Fehmi.  He'll explain that many of us have become stuck in "narrow-focus attention" : a tense, survival mode of attention that holds us in a state of chronic stress - and which lies at the root of common ailments including anxiety, depress, ADD, stress-related migraines and more. To improve these conditions, we must learn to return to a relaxed, diffuse, and creative form of attention he calls "Open Focus." 
"Narrow-objective attention is focusing on one or a few important things as the foreground, and dismissing all other stimuli, making everything else the background," explained Fehmi.

Narrow, Objective Attention

Through evolution, humans are able to respond well to immediate and short-run, emergency situations using narrow, pinpoint focus.  We were not designed to rely on that form of attention because not everything is critically urgent; our well-being is not always at stake. 
Chronic use of narrow, rigid focus only leads anyone to become fatigued, stressed out, emotionally tense, and in fear mode of fight or flight.  Modern living bombards us with a glut of information and stimuli, keeping us habitually in narrow focus.

Dropping Into the Alpha Brain Wave State

As a pioneer in biofeedback experimentation to measure the EEG (brain wave frequencies) of the mind, he found that there are exercises that can be done to produce the most phase-synchronous alpha state.
The Alpha brain-wave frequencies relate to being relaxed, yet alert.  On the extreme, opposite end are the high Beta brain-wave frequencies associated with focused, external attention that can create tense muscles, anxiety, and intense emotions.
When volunteers for Fehmi's biofeedback experiments were asked to imagine the space between objects, their brains immediately registered the symmetrical waves of high-amplitude alpha.  
"Some notice positive changes in mood, tension, and anxiety...in a single half-hour session.  And long-term effects included improved memory, clearer thinking, and heightened creativity," observed Femhi.

The key to releasing stress is when the mind can creatively contemplate on space, timelessness and silence. By maintaining an awareness of space in their mind or look at the space between sacred lines, like a mandala, Eastern mystics have been able to achieve deep peace in a very short time during meditation.

Applications of Open-Focus

Over the years, Dr. Fehmi has witnessed the ways Open-Focus has helped many: working with athletes to achieve peak performance; students who can learn better with less effort and distraction; psychotherapy clients resolving painful emotions; and others who dissolved their physical pain, whether acute or chronic.
To Hear the Interview, Click on This: Open Focus