Beyond 50 Radio Show
Tune In Weekly
A Live & Online Broadcast
Beyond 50 is America's Variety Talk Radio Show.  Originally designed for those in midlife (or approaching midlife), we have found over the 10 years of broadcasting that this is truly a program for ALL ages. The online radio show offers compelling topics that are informative, educational, and fun.
Beyond 50 is holistic in it's approach to solution-oriented programming that is alternative-minded and eclectic.  We showcase celebrities, bestselling authors, top experts, and visionary leaders  from around the world.  You can experience new insights and breakthroughs not usually found in mainstream resources.
Visionary, Informative, Fun
---


     RADIO INTERVIEWS: AUGUST 2022    


---



          TOP VIDEO OF THE WEEK:          

   


Reinventing Collapse:
The Soviet Example & American Prospects
For Beyond 50's "Sustainable Practices" talks, listen to an interview with Dmitry Orlov, the author of "Reinventing Collapse."   He will explain that the current collapse in America is very similar to what the people of the Soviet Union went through in the 1980s.  For the Soviets, the real cause of their country's breakdown was from the petroleum industry crashing. Learn about how they have had to tap into other natural resources. What is going on in America can be seen as an opportunity.  By staying optimistic in a post-oil end game, we can survive and thrive during these challenges.  Tune in to Beyond 50: America's Variety Talk Radio Show on the natural, holistic, green and sustainable lifestyle.
---


       SPECIAL OFFERS & EVENTS: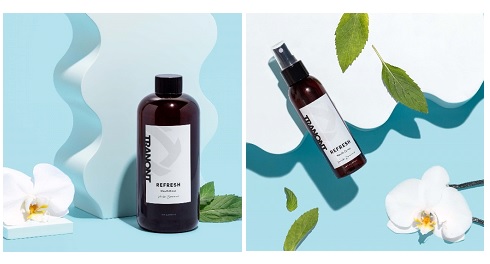 Refresh – Work with your mouth, not against it!
Digestion begins LONG before the stomach—it starts in the mouth. And just as the good bacteria (probiotics) in your gut needs to be in balance, the good bacteria in your mouth is no different.  Most rinses use alcohol to kill bacteria, which ultimately will dry out your mouth, allowing bad bacteria to thrive. Refresh's nanotechnology keeps oral pH in balance, supports good bacteria, and directly benefits your overall health and digestion.

Benefits of Refresh:
• Orthodontist formulated and scientifically mastered
• Uses non-ionic (spherical) Gold and Silver nanoparticles that are safe for the body to naturally destroy bacteria
• Sugar-Free, Bleach-Free, Alcohol-Free, Fluoride-Free
• Contains Hydroxyapatite – an all-natural brightener and remineralizer for your teeth

**Available in spray or rinse (mouthwash)**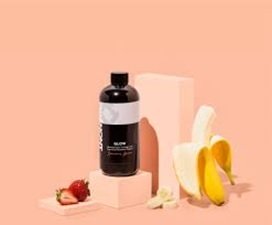 GLOW COLLAGEN – Real Beauty Starts Within
     Glow Advanced Collagen provides a natural way to take control of your beauty, keeping both the inside and the outside of the body healthy and renewed.
     Glow rejuvenates skin, hair and nails, to renew your natural and beautiful glow.
     Benefits for all ages:
     •    Composed of Type 1 liquid collagen
     •    Contains essential amino acids like glycine, glutamine and arginine which are necessary for replenishing the body's collagen supply
     •    Used in over 7900 hospitals and burn centers in the U.S.
     •    Raw sourced from grass-fed cattle
     •    Blended with fruit enzymes and antioxidants
     •    Two delicious flavors – Orange Cream and Strawberry Banana

     **Limited-Time only flavor of Pina Colada while supplies last**

---


       MULTIMEDIA GALLERY: RANDOM SELECTIONS       


---


     PREPPING WITH BEYOND 50:     


Potential Threat: Widespread Cancel Culture is really a form of totalitarianism.

- Help your body adapt to both hot and cold temperatures easily by taking 200 mg. of Vitamin C.

- Duracell now offers a portable, quiet generator that is both solar and gas-powered for emergencies.

- When you have to permanently leave your home in an emergency, here are some of the best rated bug-out vehicles: Mercedes G-Wagon, Jeep Wrangler, Humvee, Ford 4X4 F-Series, Ram Outdoorsman, Toyota 4Runner, Toyota Tacoma.

- Check out these 10 tiny self-defense gadgets that are very effective.  As an example, the non-lethal, Bryna HD pistol, shoots compressed CO2 with teargas and powdered pepper substance to incapacitate your attacker up to 60-feet away. And, you don't need a special permit or license to purchase or own.  (See Video Above, Right)   


---


      ARTICLE OF THE WEEK:     

---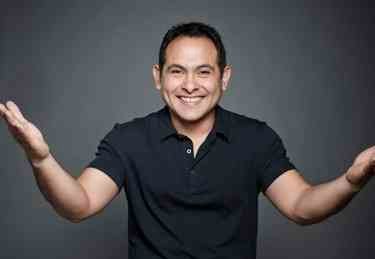 The Mastery of Self:
A Toltec Guide to Personal Freedom

For Beyond 50's "Spirituality" talks, listen to an interview with don Miguel Ruiz, Jr.  He's back on the show to talk about how to release false ideas about your reality; dissolve outdated agreements that do not serve your true nature; and step into your role as the passionate artist of your own life. 

Becoming a Master

In the Toltec tradition of ancient Mexico, a warrior of the path attains personal freedom by being able to "clear her mind of beliefs, domestication, and attachments," explained Ruiz.
By both quieting the mind and living in the present moment full-time, you can be in a constant state of bliss; although it requires great discipline to achieve.
The mind's true purpose is to dream in the Toltec understanding.
"The Personal Dream is the unique reality created by every individual; it's their perspective, a manifestation of the relationship between mind and body, and intent is the energy that animates both.  As our shared knowledge and experience mingle together, we co-create the Dream of the Planet, which is the combination of every single being in the world's Personal Dream...Dream of the Planet is the manifestation of our shared intentions, where we allow our ideas and agreements to flow between us.  If there is harmony in the Personal Dream, then there is a constant opportunity for harmony with the Dream of the Planet," he added.
True Mastery lies in being able to be grounded in your authentic self and engaging in the Dream of the Planet.  It's having the personal freedom to make choices without getting caught up or being attached to the illusions of drama and  domestication (system of control) by those around you.  

How to Break Free of Attachments & Domestication

By operating from unconditional love, we can recognize and honor the divinity within others and have compassion for them.  

When we give conditional love, we limit how we perceive others, using a system of control through domestication by being attached to how they need to behave a certain way to earn our love and acceptance. 
Domestication and attachment comes from the voice of the mind that the Toltecs call the narrator and ally. 
As the narrator, it can act like a parasite when we self-domesticate by imposing shame, guilt, or perceived reward towards our self.  This can block us from seeing who we truly are.
The ally voice of the mind can give commentary on living, creating and loving unconditionally.  You can see through the illusions better.
Becoming a Master involves going beyond the mind's swings of listening to the self-talk by the narrator or ally and operate from your Authentic Self.
"The Authentic Self is the Divine, the energy or spirit that gives life to your body and mind," taught Ruiz.  The voice in your head is not the real you.
To Hear the Interview, Click on This Link: The Mastery of Self