Subscribe to    Beyond 50's  Radio 

Updates!

 Beyond 50 values your personal information. Your email will
not be used, sold, or
shared with any outside party.



Professionals can't afford to make mistakes.  Why should you?
For more than 3 decades, Actors, Models and Professional Athletes have counted on Dr. Tefft's biocorrect nutrition to quickly Lose Weight, Look Great and Feel Great to compete.  BioCorrect Nutrition™ uses the same medically-proven approach to biocorrect your metabolic imbalances by using the affordable BioCorrect Nutrition™ Analysis to determine precisely what foods and nutrients are needed to rebalance and speed up your metabolism by up to 30%.  Get Started Now! Order your BioCorrect Nutrition™ Analysis at biocorrectnutrition.com or call 949-315-8338.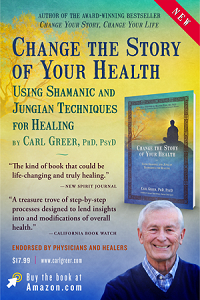 Do you want to improve your health?  Manage a chronic condition or figure out how to cope with a sudden health issue, like an accident or illness?  In his book, "Change the Story of Your Health: Using Shamanic and Jungian Techniques for Healing," award-winning author, clinical psychologist, shamanic practitioner, and Jungian analyst Carl Greer, PhD, PsyD shows how we can identify our health story and use journaling and expanded-awareness practices to begin changing it, leading to better health and wellness.  Buy the book at Amazon.com.