Custom Search



Subscribe to Beyond 50's Radio 

Updates!

Beyond 50 values your personal information.  Your email will not be used, sold, or shared with any outside party. 

---

BEYOND 50's
BEST RESOURCES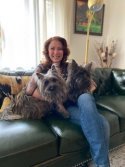 NW Pacific Health Plans

Allison Lester, Health & Life Insurance Agent
(503) 381-1655
nwpacifichealthplans@gmail.com 
Medicare Advantage Plans may include:
Zero Premiums, Zero Co-Pays to PCP, Dental, Hearing, Vision, Naturopaths, Chiropractors, Acupuncture, OTC Benefits, Gym Memberships, Healthy Incentives, and a lot more! New to Medicare let me help you to find the perfect fit for your Medicare Insurance needs: Medicare Advantage with or without Drug Coverage, Supplement Plans, Separate RX Plans, Critical Accident, Dental Plans, Life Insurance.
Did you know???
If you have both Medicare & (Medicaid - based on income) you have special election periods quarterly. If you are a fellow Veteran with Part B you can use both the VA along with a Zero Premium Medicare Advantage Plan and get all the extra's you don't get with the VA.  Medicare can be confusing, let me simplify it and assist you in keeping your doctors, covering your prescriptions at a lower cost, along with getting you all the extra's to make your life healthier.
Never a fee for my service. Call or email me. I'm here to help!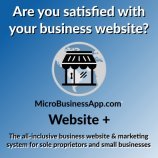 Giving your customers a better experience is the number one way to improve sales and increase retention.  And a professional customer-focused web presence powered by
MicroBusinessApp.com
is the easiest and most affordable way to do that. The best part is, they will do everything for you.  From layout, design, and personalizing your content, to hosting, updating, and search engine optimization (SEO).  All you have to do is review and approve, so having a quality web presence won't take up all of your time or eat away at your budget.

+1 (800) 252-2595
MicroBusinessApp.com

Website + more for Sole Proprietors and Small Businesses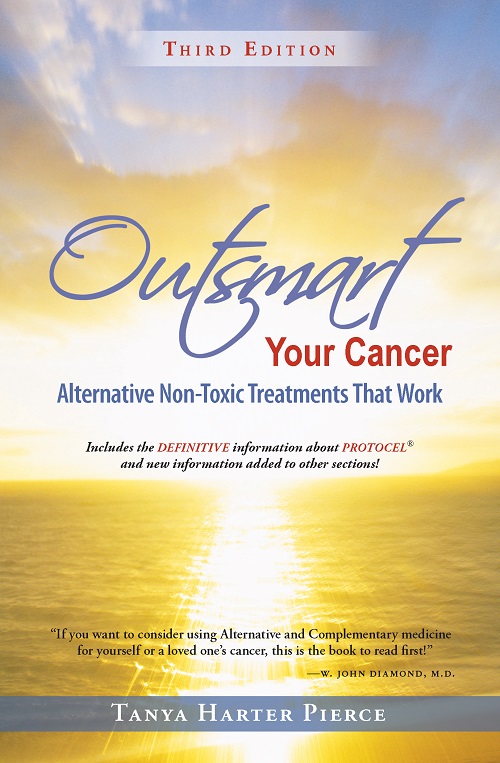 Outsmart Your Cancer:
Alternative Non-Toxic Treatments That Work
Tanya Harter Pierce is an expert on alternative, non-toxic cancer treatments and author of the book, Outsmart Your Cancer.  She will reveal what the biggest misconceptions regarding alternative cancer treatments are and will discuss some of the remarkably effective approaches detailed in her book.  Tanya will be sure to describe the completely non-toxic liquid formula called "Protocel" which has cured many, many cancer patients, yet most people have never heard of it.  And she will share some impressive case stories – including two cases where dogs with cancer were given no hope, then cured with an alternative, non-toxic approach!  To learn more, visit
www.OutsmartYourCancer.com
.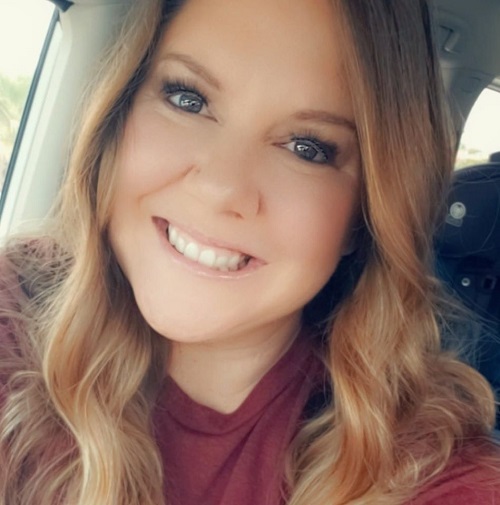 My name is Angela DeBill.  I am a military spouse, mother of 2 young children and an Army veteran.  I am committed to helping individuals and families live healthier, gain financial freedom and give back to their communities.  I am an independent associate of Tranont.  I offer exclusive health products, along with wealth and education services to help others manage, protect and grow their assets. 
I devote my time to educating others on the importance of gut health and overall self-care using plant-based supplements and enzymes. I also offer the world's only whole flower, water-compatible CBD Fluid which utilizes a proprietary extraction process that preserves the entire medicinal profile of the hemp plant. This product is truly the unicorn of the CBD industry! 
For more information, please visit my website
www.brizopure.com/Adebill
. If you would like to schedule a Health Talk or CBD demonstration, please contact me directly via email at
angdebill@gmail.com
.*Food and Drug Administration (FDA) Disclosure:These statements have not been evaluated by the Food and Drug Administration. These products are not intended to diagnose, treat, cure or prevent any disease.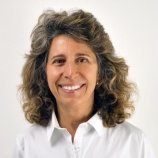 Hello, I'm Dr. Sandy Bevacqua PhD. 
I'm a renowned scientist, not a physician.  I am an expert in the field of blood chemistry and natural approaches to balancing blood chemistry.  I empower my clients through education to experience healing at all levels of their being physically, emotionally, and spiritually.  Optimal health allows each person the opportunity to have their dreams come true.  A healthy life is your birthright – physically, emotionally, and spiritually.  For personal one-on-one sessions, as well as Educational Online Courses, E-Books, and MP3 downloads and free resources, visit my website:
www.drsandybevacqua.com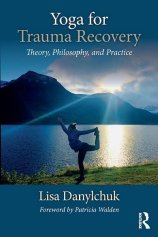 Yoga for Trauma Recovery
outlines best practices for the growing body of professionals trained in both yoga and psychotherapy and addresses the theoretical foundations that tie the two fields.  Chapters show how understanding the safe and effective integration of trauma-informed yoga and somatic psychotherapy is essential to providing informed, effective treatment.  Uniting recent developments in our understanding of trauma recovery with ancient tenets of yoga philosophy and practice, this foundational text is a must read for those interested in the healing capacities of each modality.  Readers will come away from the book with a strong sense of how to apply theory, philosophy, and research to the real-life complexities of clients and students.
The  recently awarded  Nobel Prize around oxygen and oxygen's monumental influence in health and well-being has set the stage for presentation of our world class breathing development and TurboOxygen programs.  It would require volumes to state the many benefits, but when you visit breathing.com you will find copious searchable clinical studies and testimonials around breathing and oxygen and why they are the first place one should investigate when any evidence of disordered human energy or the need for enhanced cellular energy might present itself.  Visit breathing.com and use the coupon

"beyond50"

for your 5% discount.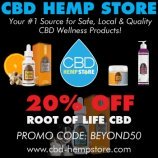 CBD Hemp Store: Oregon's Largest Family-Owned CBD Retailer
CBD Hemp Store is Oregon's Largest Family-Owned CBD retailer with 5 convenient locations. We offer safe, quality and 3rd party lab tested CBD wellness products. All CBD products are federally legal, tested for pesticides and harmful chemicals. Purchase USA Hemp derived-CBD oil tinctures, topicals, edibles, capsules and even pet care products. Visit us in person or online for questions about incorporating CBD into your wellness routine.  As a special offer Beyond 50 Radio customers get 20% off Roots of Life CBD
Products with promo code: Beyond50

Learn more at cbd-hempstore.com.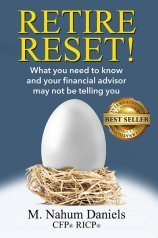 "Retire Reset!" by M. Nahum Daniels taps the financial industry's most advanced research to explain why many of our cherished assumptions about investing may undermine our financial security in retirement.  He argues that retirement investing needs an alternative approach because the risks we face as retirees are not encountered in earlier phases of our financial lives.  Instead of a "balanced portfolio" he recommends a "stable-core portfolio" anchored to the latest breed of investment-oriented insurance contracts.  He urges readers to act quickly, before a market "reset" from which it could take years to recover.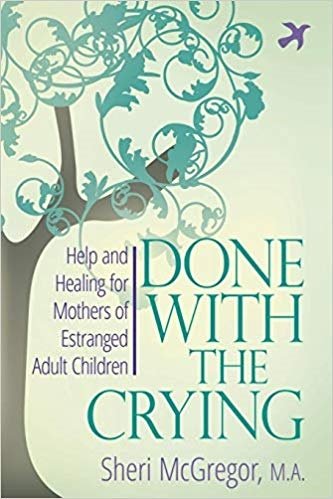 You're not alone.

"Done With The Crying: Help and Healing for Mothers of Estranged Adult Children" by Sheri McGregor, M.A. - a mother who knows the pain of this unique sorrow. Compassionate help for parents of estranged adult children.  With practical examples, research, and insight from more than 9,000 parents of estranged adults. Amazon.com and other retailers. 
More info:

rejectedparents.net
You can be happy again.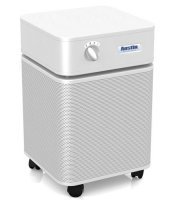 Austin Air Healthmate B400 Air Purifier
The Austin Air Healthmate B400 Air Purifier has a HEPA (High Efficiency Particulate Arresting) filter that removes pollens and molds while the granular carbon and zeolite filter does a super job of reducing the levels of formaldehyde and chemicals.  This filter is effective for allergies, asthma, odors, gases and chemicals.  Designed to provide coverage for areas of up to 1500 sq. ft. The Austin Air Healthmate B400 Air Purifier is available by calling 866-460-7873.  To learn more, visit cleansurroundings.com.