Dental Herbalism

For Beyond 50's "Natural Healing" talks, listen to an interview with Leslie Alexander and Linda Straub-Bruce. They'll talk about their study of 41 safe and effective herbs for optimum oral health. There are natural ways to herbally treat dental conditions like gingivitis, periodontitis, bruxism, acid reflux/GERD, and tooth loss. They have also formulated recipes for herbal toothpastes, mouth rinses, pain-relieving poultices, and teas for prevention and daily care. 

Sustaining a Healthy Mouth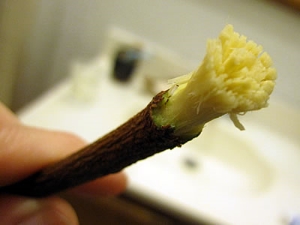 Chew Sticks - The fresh and dried variety have numerous, beneficial properties: antimicrobial, antiseptic, astringent, encourages healthy flora (for gum health) and helps to cut down on tooth decay (dental caries).  Commonly used chew sticks cut to 5" lengths are Neem (in photo above), Marshmallow, Licorice and other herbs.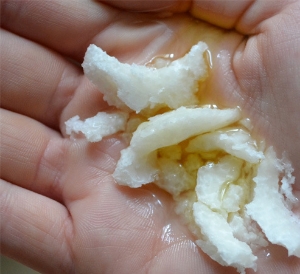 Oil Pulling - An ancient, Ayurvedic practice for oral health and detoxification is currently being recognized by a mainstream audience.  Oil pulling involves the use of pure oil (commonly Sesame Oil, extra-virgin cold pressed Coconut Oil (in photo above), Olive Oil, or Hemp Seed Oil).  You hold the oil in your mouth, swish it around, then spit it out and gently massage the gums with a finger.  These natural agents have been proven to pull harmful bacteria, fungus, and other organisms out of the mouth, teeth, gums and event throat.  It also known to strengthen the teeth, gums and jaws from practicing oil pulling for 2 - 20 minutes daily.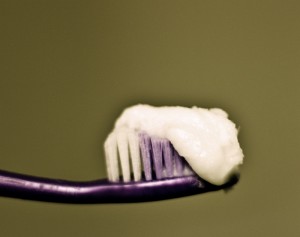 Tooth Powder - For brushing the teeth, a powder made from Baking Soda can be used alone.  Or it can be mixed with herbs (in the form of essential oils) such as Cinnamon, Clove, Peppermint, or Wintergreen.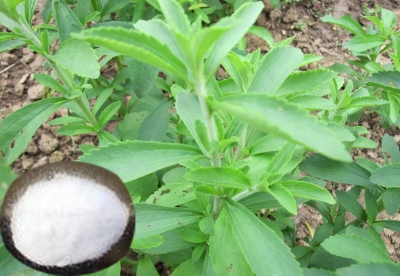 Herbal Mouth Rinses - Square herbs are commonly used for mouthwash recipes.  They belong to the mint family and appear to have square stems.   Growing in abundance, they include Lavender, Catnip, Spearmint, Peppermint, Bergamot, Rosemary, Sage, Thyme, and Self-Heal.  Another commonly used herb for making a homemade mouthwash is using Stevia leaves (in photo above) that are fresh, dried or in a tincture form.  

Natural Sweetener - Stevia is a natural sugar substitute to sweeten foods.  Unlike store-bought sugar, it's nutritious, anti-plaque, antimicrobial, and anticariogenic.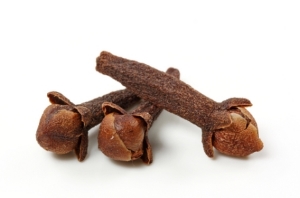 For Tooth Pain - Clove (in photo above) can be placed in the mouth at the site of discomfort.  The essential oil of Clove is effective too when 1 - 3 drops can be applied directly with a Q-tip or in a carrier oil such as Coconut or Olive, or in raw Honey.  Other herbal remedies that can be used for tooth pain can be a mix of Peppermint and Turmeric Powder or try powdered Willow Bark to make a paste or poultice.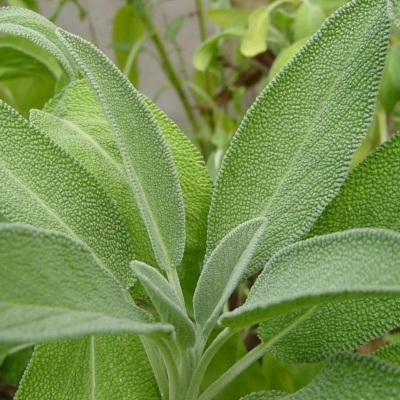 Natural Tooth Whitener - Fresh Sage Leaf (in photo above) can be used to brighten the teeth by rubbing it on the enamel using modest pressure in a circular motion.  By repeatedly doing this over time, you'll notice a difference.  Baking Soda is another whitener.  And, you can use foods that have natural whitening agents like Strawberries and an Orange Peel's white side that can be rubbed against the teeth.
---