Home Sweet Anywhere:
How We Sold Our House, Created a New Life, and Saw the World

For Beyond 50's "Travel" talks, listen to an interview with Lynne Martin.  In 2010, she and her husband Tim sold their home, disbursed most of their belongings and set out to travel and live around the world for the rest of their lives.  They'll talk about living abroad one country at a time and invented a new vision for a second lease on life.  They pioneered the new "Home Free" movement and engaged thousands of fans from the around the world to want to be "Home Free" too.  But even though they embrace their new home-free lifestyle, the Martins grapple with various challenges their newly global life presents, including hilarious and frustrating language barriers, finding financial stability, and coping with the family they left behind.  But together, they quickly learn how to live a life - and love - without borders while pioneering a new movement of retiring home free.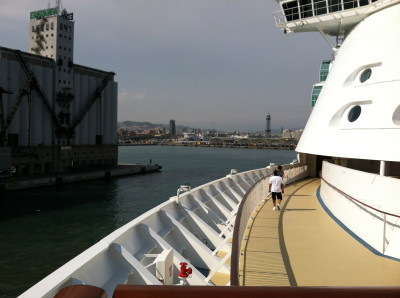 Taking a Repositioning Cruise
The Martins highly recommend Repositioning Cruises as an inexpensive means to travel worldwide.  "Twice a year, cruise lines reposition their equipment (to warmer climates).  These crossings offer big savings because they're not particularly popular routes," explained Martin.  It's a real bargain because you can save 30 - 70% off the regularly priced, in-season cruise.  Plus, you receive the same amenities like level of service and entertainment as a regular, high season voyage.  The downside, she adds, is that it's not ideal for sun worshippers.  Weather conditions can be foul and unpredictable.
Besides price, Martin suggests that you evaluate the age of the ship and if any mechanical or structural problems exist.  "Quality is more important than price.  Eighteen days on an elderly ship is not necessarily a good bargain," she cautioned.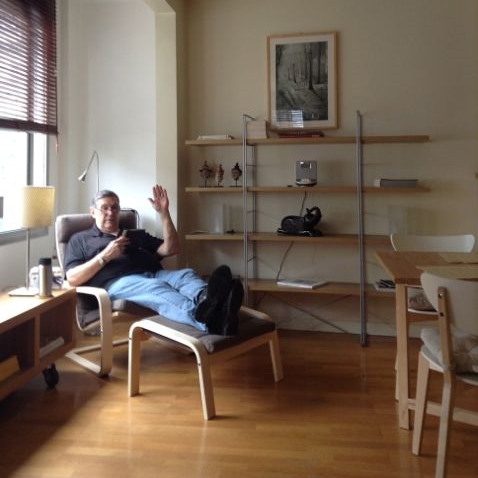 Selecting a Rental Apartment
The Martins offers several basic, guidelines for choosing a rental apartment.  Every time they broke a rule, it was at a consequence.

Rule #1: Read the Reviews.  Thoroughly read every review on the rental VERY CAREFULLY.

Rule #2: Check for Annoyances.  By using Google Earth, you can view your rental and see what is nearby that can be too annoying to live around.

Rule #3: Study the Listing, Photos and Amenities Scrupulously.

Rule #4: Find Out How Far Will You Be from Public Transportation.

Rule #5: Check the Internet Service.  Ask the apartment owner or representative about the strength of the internet.  Can you get consistent, online access to use Skype and even stream media?

---